What to Expect from Google's Page Experience Update in 2021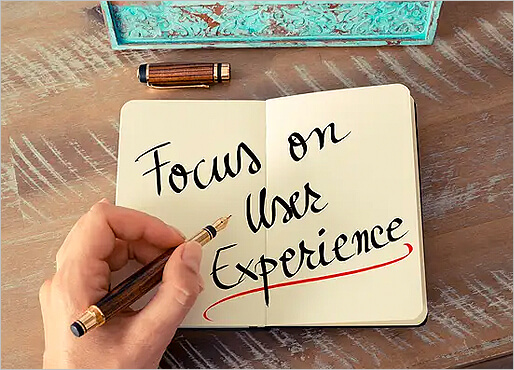 If there's one thing Google does well, it is constant improvement and updates.
Google has made it a staple goal to continue to improve the overall experience of its users. They have slowly but surely continued to add new factors toward web page experience for page rankings. They first added mobile optimization in 2015 and then shifted toward page load time in 2018. Now in 2021, a new update will continue down this same path. The update will affect page ranking based on user experience. If Google detects that users' interactions with a website are not great, then the page rankings will drop, and vice versa.
Google's whole aim for this update is to make the consumer experience on web pages as seamless as possible. They want users to be able to engage positively with the web page. This means that with a great page experience, they should be able to engage at a high level. On the other hand, a bad page experience could stand in the way of people finding the valuable information that they are looking for, which is definitely not what a site owner wants. By doing this, Google is not only helping to improve the overall experience on the web, but it helps site owners personally improve their interactions.
What's In The Page Experience Update?
*New* Core Web Vitals

Loading (Largest Contentful Paint)
Interactivity (First Input Delay)
Visual Stability (Cumulative Layout Shift)

Existing Search Signals

Mobile Friendly
Safe Browsing
HTTPS
No Intrusive Interstitials
Google is adding signals from the Core Web Vitals to their existing Search Signals for page experience to map out the best overall approach to increasing a user's web page experience. In order to help developers understand how their site will measure on the Core Web Vitals, Google has updated developer tools like Lighthouse and PageSpeed Insights to show the Core Web Vitals information. Along with this, Google Search Console has a report to help site owners see where they might need improvement. Prioritization will lie within the best overall information. This means that while all components of page experience are important, having high-end relevant content is the most important. However, Google has said that where there are multiple pages with similar content, page experience becomes a very relevant factor in rankings for search.
Focus On the Usual Suspects For 2021
Content
Tired of hearing this yet? Make sure to provide the best quality content possible. By staying consistent on high-quality information relevant to a particular search term or topic, you will increase your chances of being ranked higher by Google.
Mobile
Make sure your site can be accessed from mobile devices, such as smartphones and tablets. In today's world, the majority of people will access websites through their phones during busy days. This is why it is essential to ensure your site is fully accessible with no issues on mobile devices to help increase your rankings.
Site Speed
We live in a world where we want instant access. It is no different with access to information or content on the internet. Make sure to reduce your load time for your website in order to keep engagement high. If it takes too long to load, then you will lose out on interaction and new leads and sales. Site speed is also a ranking factor
While it may seem hard to keep up with everything Google does to consistently improve user experience, it is worthwhile. We should all take Google's lead and continue to refine and improve our web pages so that we can offer the best content and smoothest experience possible for web users. The 2021 update is a great chance to take the necessary measures to enhance your site.