Instagram Reel Ads Have Officially Arrived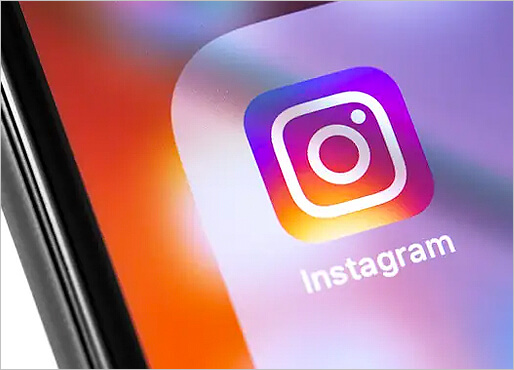 It's very clear that Instagram has grown rapidly into one of the most used social media platforms over recent years.
For a few statistics on the growth of the platform from Instagram Business:
90% of people on Instagram follow a business.
Two in three people surveyed report that Instagram allows for easier interaction with brands.
50% of people on the platform say that they are more interested in a brand when they see ads for it on Instagram.
So, let's dig into the recent advancements, especially in the paid advertising arena, that Instagram has put forth – especially the recent announcement of Instagram Reel Ads.
Types of Instagram Ads for Brands
While Instagram, like most other digital marketing networks, is consistently coming out with new features for both the organic and paid aspects of the platform, some of the most common types of Instagram ads include:
Video Ads
Video ads on Instagram were initially only permitted to run for 15 seconds. However, this time limit has increased to up to 60 seconds per video. With the option of using a square or landscape format for the video, it's a great way to capture your audience's attention with an engaging video for your brand.
Carousel Ads
Carousel ads allow for two to 10 images or videos for users to swipe through at their own pace. Many eCommerce stores utilize these ads to showcase different products, whereas service-based companies typically showcase project photos, event recaps, and so on.
Collection Ads
Collection ads show up on users' feeds as videos, but they are created using a few still images that play similar to that of a slideshow. These ads also allow for text and audio.
Photo Ads
Photo ads are typically the easiest type of Instagram ad to set up, as they require a single, captivating image with enticing copy and strong calls-to-action.
Stories Ads
As one of the newer types of Instagram ads, Stories ads let both users and brands create photos and videos that disappear after a designated length of time.
Reels Ads
And, finally, the introduction of Reels ads on Instagram is hitting the platform for both users and brands alike. Reel ads are similar to Stories ads in that they appear in a full-screen, vertical format. They are placed in between a user's Reels and last up to 30 seconds. This type of ad allows users on the platform to comment, like, save, share, skip, and simply just view them too.
Benefits of Instagram Reels Ads
While this may sound like an obvious benefit of a new ad feature on any digital marketing platform, one of the main advantages to using Instagram Reels Ads is that they help grow your brand and reach new customers for your business.
Instagram Business stated that: "Reels is the best place on Instagram to reach people who don't follow you and a growing global stage where brands and creators can be discovered by anyone."
In addition, the placement of these ads is another benefit to take into consideration. Reels ads are placed in some of the most popular places across the platform for Reels content, including the Reels tab, Reels in users' feeds, and Reels in Explore.
One thing to note is that users are able to choose what ads they wish to see by either skipping or saving ads accordingly.
How Are Brands Using Instagram Reels Ads?
Brands are using Instagram Reels Ads in a wide range of ways, such as:
Introducing team members
Offering sneak peaks of new products
Asking users for feedback
Showing behind-the-scenes for upcoming events or photoshoots
How-To Tutorials
User-Generated Testimonials
Influencer Takeovers
Funny Office Videos
Pets, Pets, and More Pets
Company Announcements or Teasers for Upcoming Announcements
Motivational Videos
And, much, much more.
Don't Fall Behind – Get Started with Instagram Reels Today
With the ever-changing and always evolving digital marketing world, it's crucial to stay on top of new trends, software, advertising platforms, and new features on each respective digital network.
Don't fall behind – get ahead of the competition, boost your brand's visibility, grow your audience, promote more engagement with your brand, and drive new leads and sales for your business today with social media marketing in Fort Lauderdale.