The Top Paid Advertising Platforms For 2022 And Beyond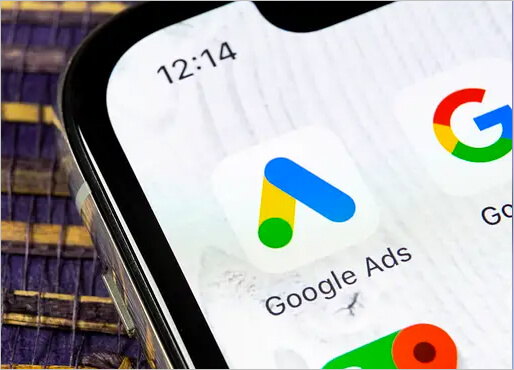 Digital marketing has proven to be an effective avenue for marketing your business to the right audience and sticking out from the competition within your industry.
Most business owners use digital marketing techniques to help their business succeed, and it's only going to continue to advance in the coming years.
You can advertise your business in minutes and receive customer feedback to reach new levels of success in seconds for whatever industry your business fits within.
Online advertising networks like Google, Bing, Amazon, Facebook, and Instagram are just a few of the common paid platforms available to advertise on and reach your target audience.
Many business owners put their internal marketing dollars where it makes the most sense – on major platforms with a lot of targeted traffic per their ideal audiences.
Google
Google processes more than 5.6 billion searches a day, with about 63,000 search queries per second.
Google ads – whether search, display, shopping, or remarketing – are considered one of the most effective and efficient ways to generate targeted traffic to your site for leads or purchases.
Bing
Because most businesses aim to reach the widest, but most targeted audience, possible, Bing is a great platform to add to your digital strategy.
When it comes to paid advertising statistics on Bing, Statista reported that unique global visitors had gone up from 935.8 million visitors in February 2021 to 1.08 billion visitors in June 2021. In addition, the average cost-per-click (CPC) per click on Bing is generally less than the CPC you will pay on Google and other various digital advertising platforms.
This helps businesses reach targeted audiences while spending less than would be required for other online networks.
Amazon
Within the past few years, there is no doubt that Amazon has grown tremendously. This is because it is becoming more common for consumers to purchase items online than going to a brick-and-mortar store – especially during the major holiday seasons.
According to QuerySprout, "On average, Amazon ships 18.5 orders per second and 4,000 orders every minute. Additionally, Amazon ships an estimated 66,000 orders per hour."
Additionally, Amazon gives you the opportunity to reach potential customers who are ready to shop, with the intention on making a purchase for the specific product they are in search of.
Facebook
It's no secret that Facebook keeps you connected with friends and family, but the platform also gives you the option to promote a cause or a business to your target audience(s).
With about 2.89 billion monthly active users as of 2021, Facebook is one of the most prominent social networks worldwide.
Facebook is designed to help your company meet its specific business goals, with its range of advanced features – from social media paid ads to joining relevant groups to networking opportunities.
Instagram
Instagram is another major advertising platform that businesses use to market on social media toward their target audiences.
Instagram ads can be placed in:
Feeds for sponsored posts
Promotions and tags on stories
Promotions and tags on reels
Among other advertising options
Statista projects that Instagram's ad revenues are going to surpass 39 billion dollars by the end of 2023.
Contact Click Elements for Your Digital Marketing Needs Today
Each of these common paid advertising platforms can help your business grow in a range of aspects.
Digital marketing is clear to be the future of advertising for businesses moving forward, with the continuous advancements in technology, targeting, and unique platforms that are consistently emerging and growing in advertising features.
Marketing your business through digital avenues is a must for your digital marketing strategy. Paid advertising online has the potential to take your business to the next level.