How Google Shopping Ads Can Elevate Your Business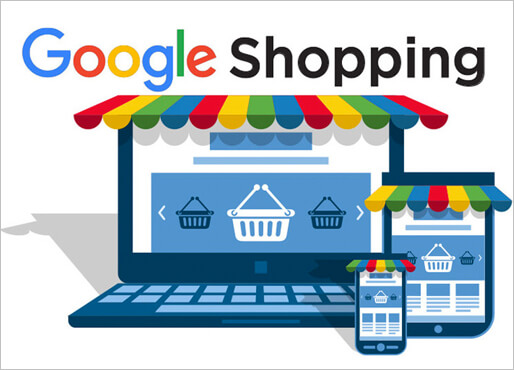 Over the years, Google has been helping thousands of businesses succeed in the online market, with the help of its interactive features and tools. One of those tools is Google Shopping Ads. Google Shopping Ads have the ability to turn your clicks into sales.
What Is It All About?
Google Shopping Ads are advertisements that pop up through the search engine when an online shopper searches for a product that a company is offering. These ads feature the product, its customer rating, and an incentive if there are any available.
How does this help your business in targeting the right people who are searching for what you have to sell? Let us explain.
How Google Shopping Ads Make a Difference
❖      Compatible with Every Device:
Your Google Shopping Ads let you reach your potential clients or prospects – wherever they are. Google Shopping Ads are compatible with almost every device, and run across different systems present in the market – which means your online shoppers see your Google shopping ads, whether they are shopping at home or while on the go.
❖      The Perfect Target Audience:
By adding the right type of information in your Google Shopping Ads, you have the opportunity to scan through a list of online users and target those online shoppers who are in need of the products or services you provide. Get in touch with all the right customers and enhance your chances of making a sale.
❖      Show Your Local Presence:
You have the opportunity to turn your neighbors into your clients. If you have a physical store or a franchise near your local shoppers, you can encourage them to visit you and check out your setup personally. This will help you create a bond of trustworthiness with your potential clients.
❖      Provide Customer Satisfaction:
Boost your customer's confidence with the help of your product ratings featured under your Google Shopping Ads – showing them the green light to shop online. Satisfy your customers with a good product rating and help them understand that you are there to help.
❖      Provide Incentives:
In a Google Shopping Ads campaign, you have the option of adding your desired incentives and attract as many customers as you can. Add a Buy 1 and Get 1 Free offer, or a special discount, to convince the online shoppers to buy from you right now.
❖      Turn Clicks into Sales:
Last but not the least, with the help of Google Shopping Ads, you have the opportunity to turn clicks into sales. Add incentives, customize your ads and personalize them to reflect the goals and visions of your business and show online shoppers that your products or services are worth trying.
Click Elements Is Your Go-To for Results-Driven Google Shopping Ads
If you have any queries about our Google Shopping Ads services, or you want information about our procedure and how we work, call our Google Shopping experts today, and we'll be happy to help you based on your objectives, needs, and budget.