Let's Talk About Mobile Friendly Content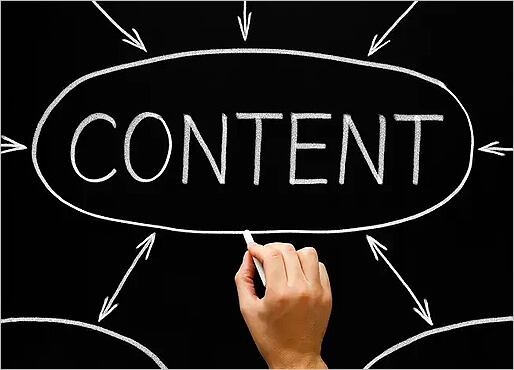 Crafting mobile-friendly content can help you stand out from competitors and deliver a better user experience. Here's how to do it.
Being mobile-friendly extends beyond just responsiveness across every device. It also applies to creating mobile-friendly content.
In order to help amplify your mobile content efforts, we've outlined our top tips for developing mobile-friendly content that engages and converts customers.
Develop Powerful Introductions
The mobile phone is significantly smaller than its desktop counterpart.
Mobile visitors typically view no more than a few paragraphs on mobile devices before scrolling down for more information. This allows you to communicate the most compelling information in your introduction to hook the reader and make them want to know more.
Ensure your introduction is clear, concise, and gets to the point quickly.
Adding value for your site visitors starts with sharing the most relevant information about your topic.
Ensure Your Content Remains Within Short Paragraphs
Using lengthy paragraphs on a desktop can make it hard to grab the attention of the reader. Mobile devices with smaller screens make this even harder.
Keep paragraphs brief, containing two to three sentences and only four to five lines long so that your readers are not forced to scroll to consume your content.
Rich Content is Key
Your content is easier to understand when you include images or videos.
Images should be added throughout the content whenever they are appropriate. It adds a visual component to your text as well as separation.
Videos and images also increase your chances of showing up in rich search results.
Utilize High Contrast Colors to Catch Mobile Users' Attention
You must make your content easy to read to encourage readership.
In order to maintain readability on mobile devices, your font size should be greater than 32 points. To create an appealing and accessible design, color contrast should be high.
Increase the readability of any text by using highly contrasting colors. Reading text with small fonts or text with low contrast is difficult.
Color blind individuals can have trouble distinguishing certain colors, such as red and green, when the contrast is inadequate. The condition becomes common with age as well.
A wide range of readers will be more likely to find your text effective when you use high contrast colors.
Keep Titles Short and Precise
The title serves as a first impression of the content to follow. Additionally, it provides a title for search engines.
The mobile title tag's length was increased by Google a few years ago to about 78 characters. Two lines of text may also display on mobile devices.
It is still recommended that page titles in mobile search results are short and concise and should appear on one line.
Keeping titles as short as possible is key to achieving this. They should not exceed six words or 70 characters. The shorter your title, the easier it will be for readers to comprehend.
In addition, your focus keyword should appear at the beginning of your title for better search engine ranking and visibility.
Make Sure CTAs Are Placed Strategically
You only have a small window of opportunity to capture the attention of on-the-go readers when writing copy. The information they need quickly must be accessible on mobile devices.
The moment your visitors stop browsing, it is too late for them to take action.
Make your CTA prominently visible on your website so readers can better navigate your sales funnel.
Making your call to action on your website visually distinct and explicit will make it more likely that you will achieve your end goal.
With mobile, which has a smaller screen, this is especially true.