How to Create More Engagement with Your Videos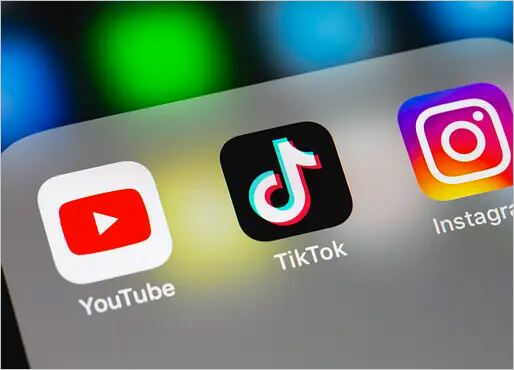 Creating engagement for your audience is significant to retain customers, gain new business, and create an interactive experience for your audience on various social platforms.
One form of digital advertising that is becoming more and more necessary for businesses to be on is video networks, such as YouTube and Vimeo.
Behind Google, YouTube is the second most visited site (and search engine) on the net.
However, it is critical to create a message that will genuinely captivate and pull the attention of your target audience.
This blog covers a few methods and techniques that will bring greater results in the overall engagement of your videos.
When you begin putting together your video marketing strategy, it's important to put emphasis on these initiatives and avoid wasting time – especially if you are just starting out with video marketing.
Consider the Length of Your Videos Based on Each Respective Platform
One tip to consider is the length of your videos based on the platforms you will be advertising on.
For example, Instagram is designed for shorter, visually-appealing videos that are not drawn out with unnecessary information. In many instances, the same rule of thumb goes for Facebook and TikTok videos. One way to draw interested users to learn more about the content of your video is to create a relevant blog post and direct users to check out the blog post to learn more information.
However, if you are posting a video on YouTube that is engaging and of high quality, you can make these a bit longer and link to your video from a blog post with a brief summary describing the significance of the video. Some companies even create video-specific pages on their website with embedded videos – however, keep in mind that you want to ensure the videos are properly placed on the site to avoid slowing down the site for users. A slow site will deter users from remaining on the site and taking action that leads to a conversion for a lead or sale. It will also affect your site's SEO as site speed is a crucial component of Google's algorithm and other search engine algorithms.
Consider Your Content Based on Platform
The content of your videos should reflect the audience you are trying to target based on the specific platform that the video(s) will be initially placed.
For example, social media video ads typically perform best when you personalize the videos toward your audience and show them the human side to your brand. Live videos often perform exceptionally well because users can see content like behind-the-scenes shots, product information videos, new product or service announcements, team building activities, and so forth.
Another example of video content on channels like YouTube or Vimeo is featuring a weekly or bi-weekly theme of tutorial videos. If you are selling power tools, for example, create a DIY tutorial video that users can view on a consistent basis.
Informational or educational videos often get the reputation of being too long and quite boring. However, add a bit of humor or use examples that relate to everyone to portray messages. These often keep users on a video much longer as long as you show excitement and passion for what you are speaking about, as well as ensuring that you speak on WHY users should pay attention to the solution your product or service can fix for your target audience.
Finally, take user-generated videos into consideration for your video marketing strategy. With the right permissions from users, this shows other users that real people are using your products or services and telling their authentic stories to resonate better with new users checking out your brand and its offerings.
Additional Video Marketing Tips for Reference
Below are a few additional tips to remember when creating top-quality, engaging videos for your target audience:
Ensure you have a high-resolution thumbnail image that is relevant to the video subject portrayed.
Start with an exciting introduction that pulls users in right away – a pun, a question, a joke – to name a few ideas.
It is absolutely essential to make sure your video's sound and image quality is top-of-the-line without any technical issues or poor quality that will have users clicking away rather rapidly. In fact, many videos now use captions so that users can view videos at work or other locations where it may not be feasible to have the sound on their phones, tablets, laptops, etc. According to Search Engine Journal, one study found that click-through rates (CTRs) on videos dropped 26% when captions were not used.
Choose the title and description of your video based on the search terms that you want to rank in the top spots of search engines for. This will help with your overall SEO, and it will tell users right away what to expect in the respective videos.
For YouTube specifically, in addition to Facebook now, it is also important to utilize the right tags, categories, and hashtags for a wider reach organically and to assist with SEO efforts.
Add calls-to-actions where you can that create a sense of excitement and urgency to encourage users to take action – whether that means clicking to your site, leaving comments, tagging others, etc. This should include CTAs in both the actual video, as well as in descriptions where applicable based on the specific platform.
Make sure you have the proper formatting required for whatever platform you are placing the video on. This is especially important if you are targeting mobile users verse desktop users. Many platforms adjust this for you but always double-check on this before posting a video publicly.
When applicable and permitted, tag any relevant brands, individuals, or influencers to reach their audiences as well. This is a way to organically reach a wider audience without any additional costs (unless the tagged party requires a fee, which can sometimes be the case).
Finally, check your insights! See which videos perform the best and adjust your video marketing strategy accordingly. Pay attention to views, comments, likes, tags, and so forth to post only the most engaging videos in the future.
Brands can showcase the benefits of their services or products by promoting engaging and appealing videos using various channels and content.
Learn more about video advertising and social media marketing and contact the experts at Click Elements.