Social Media Tips & Tricks For Lead Generation & More Sales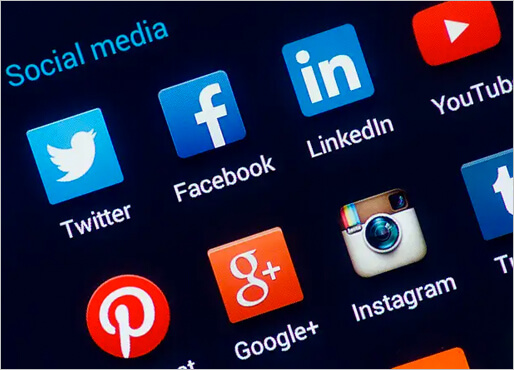 A company's search strategy must be fully integrated with social media marketing in order to gain new leads and boost sales.
In the long run, social media tends to be more cost-effective and successful than traditional short-term marketing methods for companies looking to increase leads or sales conversions.
In order to measure social media's return on investment, one must measure customer loyalty, customer relationship management, and an improved corporate reputation in the marketplace over time.
Stay active on social to boost SEO
According to research, companies benefit from providing relevant and consistently updated content by gaining new customers, increasing their search engine rankings, and gaining greater visibility online. Search engine optimization can also improve an organization's organic rank within search engines by using search-optimized content.
Social media content, keyword-rich posts, and relevant comments are indexed by search engines like Google now. The tactic has become an effective marketing tool.
Maintain your online reputation
Engaging potential customers on social networks can strengthen an organization's ability to provide better customer service. Engaging its customers on social media and participating in the dialogue is a better way to respond to customer inquiries.
Customers are happy when companies respond quickly, and it can also lead to additional revenue for businesses.
In addition, businesses with a solid social media presence are also better able to address customer concerns.
A negative comment can help a brand identify early warning signs, empowering it to:
Adapt quickly to its message
Reinforce the value of its product
Maintain positive relationships with customers, influencers, and brand advocates
A company with a strong social media presence can restore their reputation if they respond in real time to any negative word of mouth buzz that comes their way, whether in the form of a disparaging video, a comment on a user forum, or an adverse online review.
Measure the effectiveness of your campaigns
Audience Growth
Brand popularity increases when a brand's social media followers increase. Social media campaigns that increase your following on social media should be designed with audience engagement in mind.
Engagement
Analyzing the reactions of social media audiences helps determine what is most appealing to them. This helps produce more targeted content.
Regardless of the social media channel, whether it's Facebook, LinkedIn or Instagram, the message is the same. Inbuilt analytics available on these channels allow users to see how audiences react to posts.
Furthermore, marketers need to be aware when their posts are tagged or mentioned. When their content is tagged, more people will see their content. Increased engagement with the brand's content online instantly increases brand visibility.
Reach
By determining a campaign's reach, we determine how many people are reached within and outside of the targeted audience. Online visibility improves with more reactions and engagements.
Social media posts that reach a large number of people are an indication that marketing efforts are effective.
Referrals
When businesses measure social media effectiveness, they should also consider referral traffic as a metric. It gives a thorough view of the campaign's social media performance. The difference between achieved and set targets should be the yardstick by which online marketers evaluate performance.
You can gauge the amount of effort you need to put in by looking at this. It is important to reconsider a channel if it does not receive enough traffic. Time and money are wasted on social media channels that do not resonate with the business.
Click-through rate (CTR)
When assessing social media's effectiveness, another important factor is the click-through rate, as it directly relates to direct conversion.
Marketing campaigns with a high CTR are generally considered successful. More clicks usually lead to more site visitors. CTR is regarded by the majority of businesses as one of the key performance indicators and is generally used in PPC campaigns, landing pages, etc.
Evaluating ROI through Soft Metrics
Most businesses tend to rate social media ROI based on hard conversion metrics (sales, cost-per-sale, and profits). However, businesses should also consider some softer metrics as a way to measure the success of their campaigns.
The following questions can be answered to measure campaign effectiveness using softer metrics:
What brand-relevant tweets are being re-tweeted on Twitter?
Who are the most fans and friends of your brand on Facebook?
Are online discussions rising about a new product launch or a redesign of the website?
Does your audience share opinions and ask for what they need?
Obviously, the short-term return on investment of social media marketing may not be as tangible as sales and profit, but ROI based on soft metrics could certainly provide insight. It is possible to achieve hard ROI and profit in the long run if this is done correctly.
Set reasonable, definitive, and measurable Goals
Marketers need to develop marketing strategies to take full advantage of social media channels for successful marketing and improved profits.
In order to be successful with social media marketing, businesses must use measurable metrics, maintain a long-term perspective, and define clear goals.
This is the only way social media marketing can prove its value to businesses.