The Top Google Ads Trends For 2020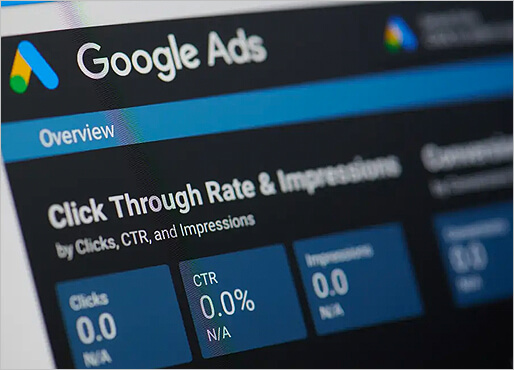 Google is the most popular search engine, with over 3.5 billion searches occurring each day. On top of that, Google Ads has been around for quite some time now, making it the most used platform for online paid advertising.
In fact, Google claims that advertisers make around $8 for every $1 they spend on ads within the platform.
In addition, chances are, most of your competitors – if not all – are advertising on Google Ads as well. 
So, why wouldn't you want to advertise on Google Ads?!
One thing to note is how often Google is updating its platform and adding new features and products on an ongoing basis. This can make it difficult to stay on top of the ever-changing trends that we see in pay-per-click (PPC) advertising.
Check out some of the biggest Google Ads trends below that we have seen in 2020 thus far, and that we can expect to continue to see as the year goes on:
1. Voice Search with Google Ads
With the growth of Siri, Alexa, and Google Home, voice search is becoming more and more prevalent as of late. What does this mean for advertisers? 
Well, by 2022, it is estimated that 55% of American homes will have a smart speaker; and, currently, 2 out of 5 adults use voice search at least once per day.
As of now, ads will still appear with a voice search on a phone, desktop, or tablet. However, ads will not appear when voice search is used on a personal assistant like Amazon Alexa or Google Home. This is where things get a bit tricky for advertisers.
While users start to move away from text searches, Google is starting to test ads on Google Home. In 2020, we can expect to start seeing ads on additional devices other than just smartphones, desktops, and tablets.
2. Smart Bidding and Automated Features
Pay-per-click marketing is a way to generate immediate results for your business – as long as you are targeting the right users and running relevant ads to relevant website pages. 
On top of making sure all of the above is correct, Google continues to introduce new automated features and tools. It can take some time, however, to see benefits from these automated features. 
What you should do is experiment with these automated features one or two at a time for a set duration to see what works and what does not. Not every automated tool is perfect for every campaign. Each campaign requires a different strategy, so it's important to flush out the tools that do not provide any results.
Testing is absolutely key here.
You may notice a drop in results when you first start using an automated tool, but that is because it takes time for the automation to kick in and learn what users are searching and how they are behaving. This is why it's crucial to only experiment with one automated tool at a time.
3. Video Ads
Video content is one of the best ways to capture your audience's attention. People are visual; they no longer want to read paragraphs and paragraphs of information. They'd much rather get to what they are looking for immediately, and video content does just that. 
One trend we can expect to see continue to grow in 2020 is video advertising. Whether that means advertising on YouTube or other social media platforms, it is an area that you will want to be familiar with over this next year if you are not already.
4. Hyper-Specific Landing Pages
Because the internet is literally at your fingertips almost anywhere you go, people are started to become much more specific with their searches. This is especially true now that voice search is becoming more and more popular since users do not have to type out a search.
One way you can take advantage of this trend is to incorporate hyper-specific landing pages into your Google Ads strategy. When you have specific landing pages for these specific search queries, your landing page will be more relevant to the search. This, in turn, will give the user exactly what he or she is searching for, which increases the chance that they will convert into a customer.
5. Expanded Audience Targeting
Google has recently announced two new audience segments that can be used for targeting purposes – Affinity Audiences and In-Market Audiences.
Affinity Audiences –

Affinity audiences are customized based on interests and behavior while browsing. For example, you can target "beauty enthusiasts" if you are a new make-up brand looking to reach new customers.

In-Market Audiences –

In-market audiences are those that are actively searching or comparing specific products or services. For example, a car dealership may want to target those who are currently looking for new car pricing.
6. Clicks Are Getting Pricier
One major trend that we will continue to see increasing in 2020 is the rise in cost per clicks (CPCs). Because of the increased search volume, competition, increased budgets, and other various factors, CPCs are growing steadily. 
It's pretty clear that Google does not plan on slowing down with putting forth new updates and features to better serve online customers. So, while these are just a few of the big trends we can expect to see in 2020, there most definitely be others that pop up along the way.