The Most Important Onsite SEO Factors in 2019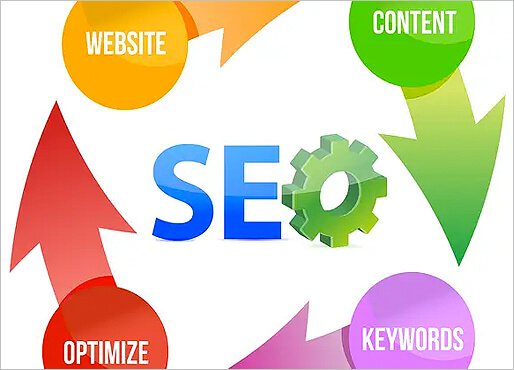 Google is continuously coming out with new algorithm updates, ranking factors, and features that all affect SEO. For those who still believe that Google only pays attention to a few factors when it comes to organic rankings, it is time to come back to the real world and realize that search engines are becoming much more in-depth and intricate than ever before. Every little thing from the types of blogs you post to the HTML code on your website has an effect on your SEO and the performance of your website.
Content
I'm sure you've heard this before but content is still one of the most important factors taken into consideration by Google and other search engines. Your website will not rank with just any content. Website content needs to be relevant to your brand, products or services, and to your ideal customers.
If your content is irrelevant, your page may not even appear in search results because Google will not see it as credible. To optimize your content, make sure you are using relevant search terms, topics, and original content. In addition, search engines take into consideration the length of the content. Good content is typically much longer in length than poor content. It is recommended to keep your content between 2,250 and 2,500 words where possible.
Finally, it is important that your content is SEO-friendly. Make sure your title tags and header tags are relevant in regard to the search terms you want to appear for. Optimize URLs, site structure, and alt tags for images in a concise and targeted way.
User Experience & Engagement
User experience is another big ranking factor that is taken into consideration by search engines. It is important to take a look at your website and make sure it is enticing to users to want to explore the site and take action.
Pages Per Session
One metric that you can take a look at to make sure your user experience is up to par for your website is pages per session in Google Analytics. This metric shows you the average amount of pages that users are visiting when on your website. If they are not visiting many pages, then this could be an indication that your website is stale and needs a refresh.
Bounce Rate
Another metric to take a look at is the bounce rate. If users are going to your website and clicking off after a few seconds, this could be an indication that your content is not of high-quality enough or that your website's design or functionality is not user-friendly.
Click Through Rates
A third metric to look at is the click-through rate. A low click-through rate typically means that your website was not relevant to the user's search. Or, your search result description was not captivating enough.
Technical Structure & Foundation
A website's foundation is extremely important when it comes to both user experience and keyword rankings. This is usually the starting point for SEO experts to dig in and make a difference.
First, an XML sitemap of your website should be created and submitted to Google Search Console to make sure all URLS are crawlable and indexed.
Secondly, the security of a website should be of next importance. One of the main components to this is making sure your website has an SSL certificate.
Another area where you should be checking is your URLs. It is critical to that you do not have any broken internal links throughout your website as this can ruin the user experience. You will also want to make sure any re-directs are set up properly.
Mobile Responsiveness
Finally, developing your website to be mobile-responsive is one of the most critical components to a good SEO strategy. Smartphone searches are well above desktop now and it is crucial that you have a mobile-responsive website in 2019. This means making sure your website design fits all sizes of smartphones and tablets. It also means making sure your calls-to-action are user-friendly and clear.
While it is nearly impossible for SEO experts to hit every single factor, the above are a few of the ones that should be on your top priority list. The world of SEO is constantly changing and it doesn't show any signs of slowing down. It is important to stay on top of algorithm updates and new strategies and techniques that continue to evolve. Contact Click Elements today for a free SEO audit and learn more about how search engine optimization can get your website where it needs to be.