The Latest Changes In The World Of Paid Search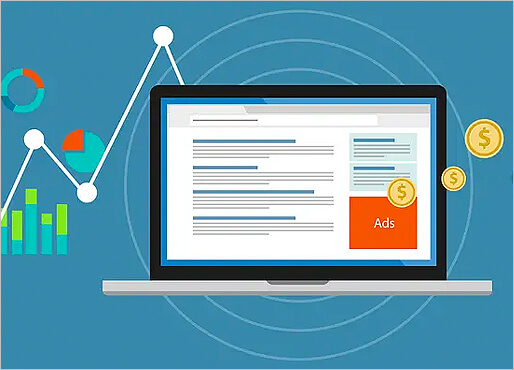 Paid advertising platforms like Google, Bing, Facebook, are consistently coming out with updates that all paid search experts must become familiar with. Whether it is a design change in the actual platform or new features being added, the digital advertising world never stays the same.
It can be difficult to stay on top of all of the changes, but paid search experts must do their best to learn all of the new features that are constantly coming out.
Google just recently launched a big update last year when they rebranded from Google AdWords to Google Ads. With this launch came a new interface, a new logo, a new name, and new features. Bing has also added a few new features and updates in order to expand their advertising platform.
Below are a few of the major updates in the world of paid search:
Responsive Google Ads
Responsive ads were one of the major updates when Google officially launched the new interface. Responsive ads are replacing the typical image ads for the Google Display Network. Responsive ads allow you to submit your creative pieces, including your logo and images and then Google will automatically create different versions based on what you have provided. Many Google Ads specialists agree that responsive ads are a game-changer because they provide more control of messaging and more room for content.
Bing Adds Scheduled Imports
While Google has been at the top of the news with all of the recent updates, Bing has also come out with a few of their own updates as well. While Google dominates when it comes to the volume of searches and advertisers, Bing is very much a solid player in the paid advertising world. With Bing, you can now add scheduled imports and this means that advertisers no longer have to remember to update their ad copy. When your PPC consultant schedules imports, changes made in the campaigns can be automatically updated in Bing. You can set these automatic updates on a schedule as well.
Personalization Features In Google Optimize
Google Optimize is a new feature that was launched to help businesses deliver better and more personalized experiences to users. With this feature, Google Ads experts are able to create tailored website experiences for users that deliver the best message to your potential customers when they click on your ads.
Google Optimize is a great testing tool to play around with. The content that is delivered to your users is typically pulled from Google Analytics, Google Ads, and your website itself. It is known to help drive conversions, including purchases, phone calls, and contact form fills, because of the customization for each user.
There are many other updates and new features that have been added within paid advertising. The above are just a few of the major ones that we have found to be both important and beneficial for Google Ads experts. Make sure you stay on top of the upcoming updates so that you are prepared and can continue to see results from your ads campaigns.
Click Elements provides comprehensive digital marketing services including PPC campaign management, SEO, and social media marketing. Contact us for more information.