The Hottest Trends in Digital Marketing in 2019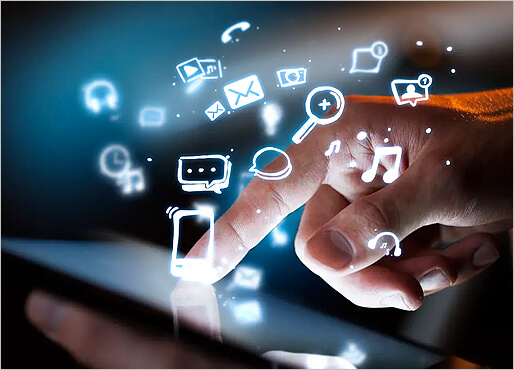 SEO A/B Split Testing
In digital marketing, is it always beneficial to try a different approach if you're looking for different results. Split testing different landing pages can be extremely useful to determine what turns more of your website visitors into leads and conversions.
Artificial Intelligence
Artificial intelligence is something that has advanced dramatically in recent years. Apple's Siri, Google Voice Assistant, and Alexa by Amazon are all excellent AI tools that millions of people have become familiar with. AI is also making waves in digital marketing as it can be used for content marketing, personalizing user experiences, predicting behavior and customer service.
Chatbots
Live chat functionality on websites have been around for years but AI is now revolutionizing it. AI-based chatbots can deliver accurate responses to questions and statements from website visitors to help increase the conversion rate.
Programmatic Advertising
Programmatic advertising buys and places advertisements based on specific targeting algorithms. This unique form of digital marketing can be used to buy and sell different forms of media, big data, and technical expertise to maximize ROI. For brands who are in search for mass-market appeal, programmatic advertising is a digital marketing tool you'll want to implement.
Video Marketing
In previous years, video marketing has been a significant marketing tool for businesses across a wide scale of industries. However, it is estimated that by 2020, video (how-to videos, testimonials, product walkthroughs, etc) will make up over 85% of consumer internet traffic throughout the U.S.
Influencer Marketing
Influencer marketing grows stronger and more relevant throughout the digital marketing industry each year. These days, people read and watch reviews of products and services before they decide to commit to buying. This effective marketing tool has the unique ability to attract customers through social platforms like Instagram, Facebook, and YouTube.
If you're looking for a way to elevate your digital marketing efforts and give your business a boost in traffic and sales, it's time to work through the current trends of 2019 and find the digital marketing strategy that works best for your business. Harnessing these tools will only give you an edge on the competition, making your company more lucrative.
Click Elements provides effective SEO, PPC, and social media marketing solutions. Contact us today for a consultation.