The 14 Best SEO Tools of 2019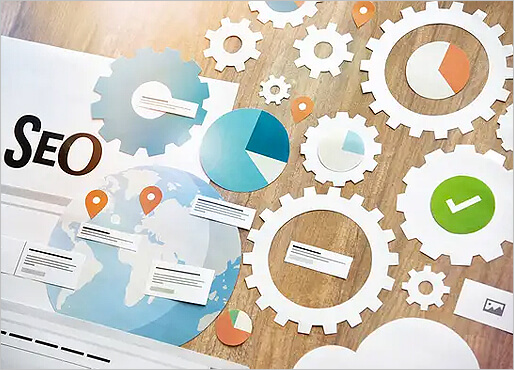 SEO plays a critical role for businesses around the world that rely on the Internet to reach their target audience. From online marketers to small business owners, it's essential to have the best SEO tools for keyword research, competitor research, link building, etc.–the factors necessary for improving search engine rankings and future success.
Let's take a look at the 15 best SEO tools available in 2019:
1. Google Search Console
Google Search Console provides an excellent suite of SEO tools and it allows users to identify a variety of factors including security problems, duplicate metadata, and the number of indexed pages. With this comprehensive information, users/business owners will have an easier time troubleshooting technical issues, identifying keywords, and monitoring site health.
2. SEMrush
SEMrush is an all-in-one SEO diagnostics tool that provides information on backlinks, keyword rankings, technical errors, and more. SEMrush also has a very useful writing tool for SEO that can help writers create content is optimized for search engines
3. Serpstat
Typically used for content marketing, SEO, and PPC, Serpstat provides users with an all-in-one digital growth tool that allows them to effectively optimize various SEO campaigns.
4. Seobility
Seobility is provides onsite auditing, website crawling, keyword rankings, backlink analyses, link building tools, and a content analysis tool that is extremely helpful. Seobility offers a free plan and two affordable paid plans for larger websites.
5. KWfinder
KWfinder helps users find long-tail keywords with lower levels of competitions. This is an excellent tool for discovering new and relevant keywords.
6. Moz
Moz has been one of the most popular SEO tools for years. Moz provides site auditing, keyword rank tracking, backlink analysis and more.
7. Long Tail Pro
Excellent for keyword research, Long Tail Pro provides suggestions for long-tail keywords and you can also analyze the keyword strategy of your competitors.
8.Ahrefs
Ahrefs is a powerful tool that provides keyword analysis and tracking, backlink research, competitor analysis, and a content analysis tool that allows you to see how well content has performed in terms of social shares and backlinks.
9.Spyfu
Spyfu is one of the best competitive analysis tools available. Spyfu allows you to compare your organic and paid efforts against your website. Spyfu provides a variety of charts and graphs to help you visualize how you stack up against the competition.
10. Pitchbox
Pitchbox is a great tool for content marketing and helps users find the ideal social influencers to reach out to.
11. SEOquake
SEOquake is a free extension for Chrome, Firefox, and Safari that runs assessments on page data and metrics such as Google index, SEM Rush rank, Alexa rank, the number of external links, and more.
12. SEOptimer
SEOptimer is a great SEO tool that audits metadata, broken links, site functionality, site speed, website security and more. SEOptimer also provides recommendations that can help you improve your SEO.
13. LinkMiner
LinkMiner is a comprehensive backlink analysis and monitoring tool that helps users find and evaluate a variety of backlinks.
14. Authority Labs
Ideal for those running multiple SEO campaigns, Authority Labs is a great keyword ranking tool that provides location and device based keyword tracking.
From leads to customers and traffic, SEO plays a significant role in the online presence of your business. Upgrade your SEO efforts this year with these 14 excellent tool options.