Paid Search Leads the Way in 2019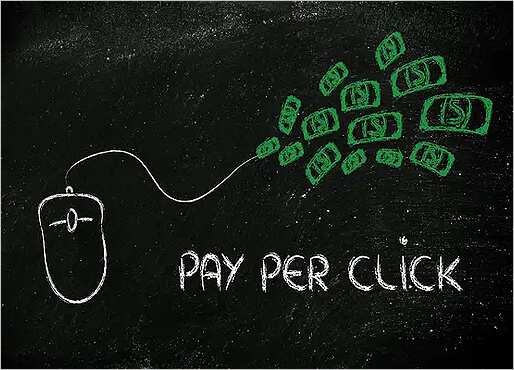 Marin Software's State of Digital Advertising 2019 Report, has found that pay-per-click (PPC) remains the leading digital advertising channel where advertisers spend most of their budgets. According to this study, advertisers spent an average of 39% of their budgets on paid search. The study collected this data from over 450 digital marketing professionals in both the United States and the United Kingdom.
Google is the paid search channel that is the most trusted among advertisers. In addition to paid advertising on search engines, advertisers are turning to other platforms including social media and Amazon.
Paid advertising on social media channels was actually the second-highest platform with which advertisers spent their budgets, with display advertising following closely behind – 18% and 16%, respectively. Paid advertising on Amazon is increasing as well. In fact, over 60% of those surveyed are planning to increase their advertising spend on Amazon ads within the next year.
There is no doubt that PPC has been and continues to be one of the most effective forms of advertising out there when it comes to increasing the sales and revenue of businesses in all different types of industries. This is because paid search allows you to target your audience more effectively than other types of digital marketing. When you are able to better target your ideal customers, the odds become much higher for these users to convert.
Benefits of Pay-Per-Click (PPC) Advertising
There are many benefits that come with paid advertising for businesses including:
1. Faster Results
While SEO is an effective and necessary digital marketing strategy, it is a long-term commitment that can take some time to generate results. On the other hand, PPC is an immediate way to generate traffic to your website from search engines. This is why it is advised to run PPC campaigns simultaneously as you are building up your SEO.
2. Quality Leads
Because you are able to target your audience with a variety of targeting options when it comes to PPC, you're able to generate quality leads that are more likely to convert. You are able to create and optimize the messaging for your ads as well, so your ads can appear for the specific keywords your audience is searching for.
3. Measurable Results
One of the major benefits of PPC is that the results are measurable. You are able to clearly measure every aspect of your PPC campaigns to determine what is working and what is not. You can see clicks, sales, revenue, cost per click, and much, much more. This helps you know exactly where to make adjustments to enhance the performance of your ads.
4. Brand Recognition
Brand awareness is still a very important aspect for businesses, no matter how long the business has been around and no matter what industry the business is in. PPC helps you to show your ads to customers and to remarket those ads to users. The more a user sees your ad, the more familiar it will become with your brand. Brand recognition is likely to result in conversions down the road.
5. Local Search
In addition to national campaigns, PPC is also very useful for local businesses that want to target potential customers in their surrounding locations. With PPC, you can set a radius targeting or target by specific cities or zip codes. When you are running a local search campaign, you can target mobile users who are searching nearby your place of business. You can even add options like a click-to-call functionality or allow users to click to get directions to your business from their current location.
6. Budget-Friendly
Contrary to popular belief, PPC is actually budget-friendly. While many people think that this is not true because you are paying for an ad, you are able to set your daily budget and determine what you want to pay for a click or impression. In addition, you are able to target specific users so that you are not paying for low-quality clicks.