Paid Search in 2021: How to Optimize Campaigns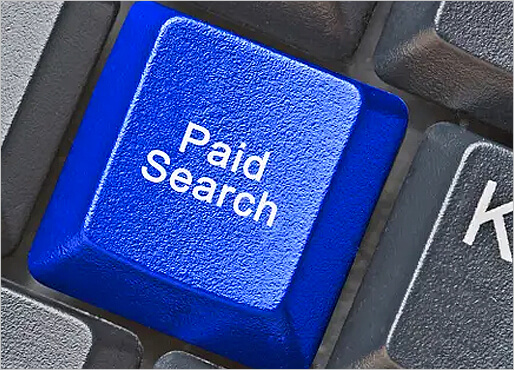 While 2020 has been a year we all likely want to forget, 2021 is quickly approaching.
What does this mean?
Digital marketing is more important than ever before. And, paid search is an avenue of online advertising you will want to dominate in within your industry. However, the last thing you want to do is to just start clicking away with the intention of optimizing your current paid search campaigns or newly launched campaigns.
It's essential to understand the data behind your campaigns and what exactly should be optimized in order to drive more business and, ultimately, more revenue during this time of unknown due to COVID-19.
Check out some of the ways in which you can optimize your paid search campaigns to generate real results for your business:
Determine the channel and campaign objective that will achieve your goals.
One of the most significant items when it comes to PPC campaigns is to determine your objective and which type of campaign is going to get those objectives efficiently and cost-effectively.
Whether that is a branding campaign, a competitor campaign, a leads campaign, or another type PPC campaign, your ultimate objective will determine what campaign is best for your specific circumstances and business goals.
Pay attention to your budget and the impression share for each campaign.
Two other factors for Google Ads campaigns to pay attention to include the budget per campaign and the impression share per campaign.
If you have a limited budget, ensure you utilize negative keywords for keywords or phrases that are not relevant to your products or services.
Adjust the days of week and the hours of the day that your ads are running.
Adjusting your PPC bids is one of the most essential actions to take and monitor when running campaigns.
Pay attention to the days of the week and the times of day that receive the most clicks and conversions.
Also, pay attention to your daily budget and how much the keywords are per conversion.
Adjust your geographic locations accordingly based on the data per each campaign.
Another adjustment to pay attention to is the geographical locations that receive the most conversions.
Adjust your bids based on what locations are converting.
Ensure your landing pages or website destination pages are optimized for conversions.
Having effective and optimized PPC campaigns are only one part of driving real results for your business.
The page or website you send your online visitors to is another key component. Having an optimized landing page is crucial for your PPC campaign's success.
This also helps your relevancy score for your ads.
Create engaging and valuable ad copy for your targeted audience.
Ad copy is extremely important when it comes to driving quality traffic to your website which, in turn, should lead to more conversions – whether it is leads or sales.
The important part is to experiment with different ad copy for text ads, different product images for shopping ads, and different banner ads for display ads.
After a few weeks of collecting data on these ad variations, pause what is not working and increase the budget for the campaigns that are working.
Adjust your bids based on how devices perform (i.e., mobile vs. desktop vs. tablet).
Another feature to adjust based on performance is the type of device that performs the best in regard to conversions.
Increase or decrease budgets based on whether desktops, tablets, or mobile devices are converting the best.
Ensure tracking is set up properly and monitor conversions and where they came from.
Tracking is critical to be able to measure what is working and what is not working.
Make sure you run tests to determine that tracking is working correctly – whether it is tracking phone calls, form fills, purchases, newsletter sign-ups, and so forth.
How Do You Know What to Optimize First to Get the Most Out of Your Paid Search Campaigns?
The first thing is to figure out what your ultimate goal is for your business or campaign overall.
Next, ensure tracking is properly set up.
Then, start creating targeted audiences and split-test a few different campaigns to see what performs the best.
From there, optimize according to what is working and what is not.
If you need any assistance in optimizing your PPC and Google Ads campaigns, contact our Fort Lauderdale PPC specialists. today.