How You Can Use PPC to Improve Social Media Ads (And Vice Versa)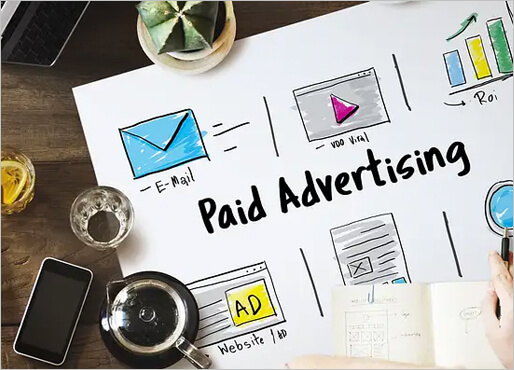 Paid search strategies on Google Ads and Bing Ads can be used to improve your social media ads and vice versa
Why is this significant? Well, instead of merely focusing on conversions, you can also take advantage of the insights from your paid social users to better your paid search results.
How To Leverage Insights From Both Platforms
Step #1: Review your user personas social media paid advertising – keep it consistent.
Step #2: Review your user personas from your paid search advertising.
Step #3: Review the behaviors of visitors to your website – be sure to pay attention to what channel the victors are coming from.
Step #4: Review your website. Maybe even get a fresh pair of eyes for some design advice that will help increase conversions. What caught the visitor's eye initially? Was there specific messaging that convinced the visitor to click to the site?
Step #5: Stay consistent! We cannot stress this enough – whatever messaging, photos, site layout, and so on drives the most targeted visitors, keep going with that.
Using Paid Search to Take Advantage of Paid Social
One aspect of social media advertising that a lot more than you would think are unaware of is that Google Ads actually comes with a generated automatic tag that can be used on social platforms for tracking purposes. Facebook is an example of one of these platforms the tag can be used on.
Paid Search Custom Audiences
Did you know that you can create a paid search custom audience through the Facebook Ads interface? Pretty cool…we know.
One way to accomplish this is to utilize your effective PPC landing pages and try that as the destination page for social ads. Another way to achieve this customer audience is by going through Google Analytics and seeing the pages that were visited the most via paid search and utilizing those for social ad campaigns.
You can track both of these digital avenues separately through different tracking codes that would need to be set up.
Information Rules the World 🌎
The more data, demographics, and simply general information about your targeted audience is critical to the success of a campaign. So, why not dig further into this?
And, Exactly How Is This Done Correctly?
Step #1: Create and tag search traffic to different buckets accordingly, based on what was searched by users. (Pro Tip: This helps your remarketing campaigns too in regard to improve the true intent of online users.)
Step #2: Competitor research is key, so make time to snoop. Customers are likely price shopping, so pay attention to what your competitors are doing, and snatch that audience right from them with the right messaging and visuals (as applicable).
Put Your Blue (Platform) Shoes On Tonight 🎶
No, no, not those kinds of platforms. We're talking about platform targeting. A great platform for this type of advertising strategy is LinkedIn.
Yes, Linking Advertising is more expensive than the other platforms, but the targeting is phenomenal. This is why it is so important to have the right targeting prior to launching a LinkedIn Ad Campaign
Time to Take Advantage of Paid Social Through Paid Search Advertising
RLSA, RLSA, RLSA! 📣
What is RLSA? If you do not know, it stands for Remarketing Lists for Search Ads. It basically super-boosts your remarketing paid search campaigns.
Segmentation saves lives. No, really. You will thank us for this tip.
Peek into Google Analytics, head to the Admin section, and locate the Audience Definitions sections. Think of this as basically custom audiences when comparing it to Facebook.
Put some rules in to tell Google Analytics that you wish to create a segment for users that fit certain criteria.
One of the first things any new website or digital marketing agency taking over a client's website marketing should do is link Google Ads with Google Analytics. (Another Pro Tip: Head into Google Ads, go to the shared library, find the Audience Manager section, and wah-lah! There's your segments.)
Growth is a beautiful thing ⬆️
Businesses want to grow and develop as a brand to build customer loyalty, new customers bases, and increased revenue.
A/B test and increase your budget on what is working and lower or even turn off campaigns that are not generating results.
Follow the Yellow Brick Road 💛
Review Google Analytics, review other tools (i.e., WebCEO, SEMRush, SpyFu, Screaming Frog, GTMetrix, etc.), review social media insights on the various platforms.
From there, adjust your campaigns accordingly as you identify the customer journey.
If you are ready to take your PPC and social media advertising to the next level, contact Click Elements today for a free consultation and recommendations on current PPC Campaigns and Social Media Ad Campaigns.