How To Get The Most Out of Your Google Ads Campaigns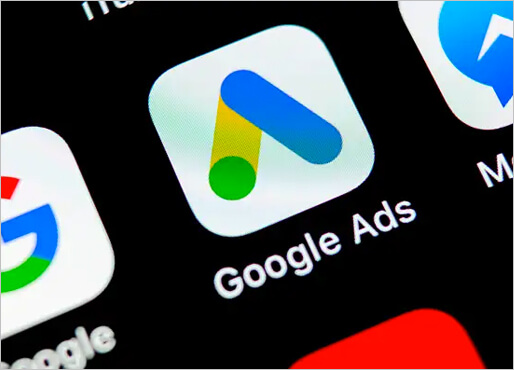 What is important for an advertiser's overall conversions and revenue? If you said a high-performing paid search campaign, then you would be correct.
Your potential customers are out there searching on Google and Bing, literally telling you exactly what they want and what they are interested in.
On the flip side, when you start a pay per click advertising campaign, you are paying for every click that your ad gets you. So, if you have a poorly planned and poorly executed PPC campaign, you are paying more than you are earning.
While you have a specific audience you cater to, and your message is specific to your business, there are basic strategies that will work across any PPC campaign, regardless of your intended audience.
And though there may not be one winner-take-all strategy to guarantee a productive PPC campaign, there are plenty of adjustments you can make to produce the best outcomes.
A Relevant and Effective Landing Page
What is the first thing a potential customer will see after they click on your ad? Your landing pages. And it can be easily overlooked as part of your paid search campaigns.
What is the goal of your PPC? That is right: a sale! So, your PPC ad pushes leads to your landing page. From there, your landing page needs to convert those leads into sales.
So, how do we do that? By optimizing your landing pages for conversions by making sure your messages align across your ad and the landing page. And you want to be consistent between keywords, ad copy, and landing page. This helps your click-through and conversion rates, all the while bringing down your CPC.
Make sure the points in your copy from your ad are also on your landing page,
You know customers are interested in what you're offering after they click on your ad, so if you keep your messaging, points, and CTA the same across your ad and landing page you can increase conversions.
Negative Keyword Optimization
Using negative keywords helps to make sure your Google Ads and Microsoft Ads campaigns keep their integrity
You can tell both Google and Microsoft what keywords are not a good match for your product. Why is this good? It keeps your ads from appearing on keyword searches that are not relevant to the customers you are trying to reach.
Google and Microsoft need to know what your service or product is, but just as importantly, they need to know what it is not.
So, add negative keywords at the campaign level, and then also hone in on them by adding unique ones to specific groups.
Find the Right Keyword Match-Types
Google Ads relies on user intent through keywords. When someone performs a search, Google will show them the ads they deem relevant to the search query.
Understanding the importance of your PPC campaign keywords and what kind of modifiers you are using for those words is key.
For Google and Bing, there are four kinds of keyword matches.
Broad: If you want to match your searches with any words that appear in any order that include your target keyword, this is a good choice.
Broad Match Modified: This type will net you the second-largest amount of returns. This type of return lets Google know you want all the terms in the search, no matter the order or placement in the query.
Phrase Match: If you want your ad to show only when someone searches for the exact phrase you choose, then this is the way to go.
Exact Match: This seems self-explanatory right? Google will show your ads when they meet the exact search query you choose, but they will also show your ad when there are misspellings, plurals, etc.
There are different wins and losses for each match type when it comes to cost, relevancy, and impressions.
Change Up Your Keyword Match Type
If you start out a campaign using Broad Modified match types, you will get a good level of control and more opportunities to collect data.
As time passes and you can see trends, start to blend your keyword match type, like Modified Broad, Phrase, and Exact Match once your data shows you what is and is not working.
Ensure All Available Ad Content is Filled Out
In July 2016, Expanded Text Ads were released, and they have had a big impact on Google Ads. You get more space for content, and you can more effectively tell a story about what you are marketing. To have a better performing ad, fill out all the information fields.
Final URL: Make your landing page truly relevant.
Headline 1: This is where you want to use keyword themes the user entered, brand name, etc.
Headline 2: This is a good place to add context for the Description or add a supporting value proposition.
Headline 3: A good place to add a solid CTA.
Path 1: This is a good spot to add top-level category, a brand name, and other keyword categories.
Path 2: A great place for additional information to add context to your searcher.
Description Line 1 & 2: This section brings the needs of the searcher to the solution that you are offering. You want this to be highly relevant for the search query and not just general information.
Use All Ad Extensions at Your Disposal
Ad extensions help you tell the story behind the brand and what you are offering, plus it provides key information to your customers.
You can choose from any of these popular extensions: Sitelinks Extension, Callout Extension, Structured Snippets, Call Extensions, and Location Extensions.
Alter Your Geotargeting Bids
It does not matter what industry you're in or what market you're in, you can aim marketing money on targeted geographic areas.
You can look at where your engagement is at its best and make those areas a priority to spend in.
Remember, Google Ads is an Investment
When you can have a well-run, and properly supported PPC campaign, you can bring in even more revenue for your company. While you have pay Google for each click on your ads, if you take the right optimization steps for your campaigns, you can drive revenue for your business up.