5 Ways To Get More Backlinks in 2019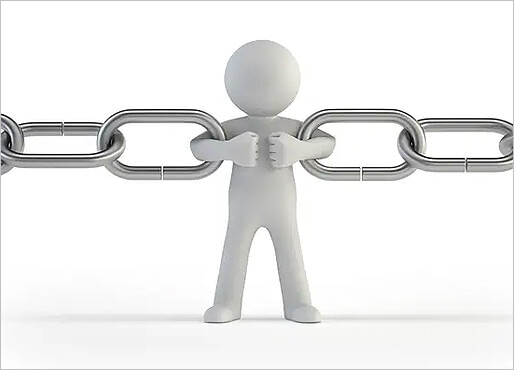 Link building is definitely not a new strategy when it comes to search engine optimization. The best way to understand backlinks is to look at them like referrals. A referral from an authoritative, well-known figure is always going to be more relevant than a referral from an unknown or uncredited source. Powerful backlinks help to boost your website's overall domain authority. By increasing your domain authority and receiving these votes of confidence from other websites, Google and other search engines will see your website as relevant and this will be reflected in keyword searches.
Now that 2018 is over, what are some of the link building strategies that you should be implementing in your digital marketing strategy for 2019?
1. Outreach
Getting backlinks from relevant websites in your industry is the best way to increase your websites' domain authority. You can reach out to bloggers or journalists with content ideas and provide informative articles with a link in your author bio for publishing. You can provide infographics on industry-relevant facts and statistics. You can put out newsworthy press releases on you and your company. There are a variety of ways to become published on news sites and industry-relevant sites through research and outreach efforts.
2. Find Different Ways To Reuse Content
Creating reusable content strategies are ideal in helping to generate powerful backlinks to your website. An example of this would be to publish an infographic with industry statistics for 2018, and then complete the same research toward the end of 2019, and reach back out to all of the secured placements from the year prior to have them post the new research. While this isn't the easiest tactic, it definitely possible and it definitely can work. An added bonus is that you end up saving time and resources when you create reusable content campaigns.
3. The Tried and True Broken Link Method
This is a fairly old strategy, but it still works to this day. It requires a bit more time and patience than some of the other strategies listed here, but it gives you some good opportunities to secure new links to your website. Just research some relevant websites within your specific niche that have resource pages. Then, look for some broken links within that resource. Reach out to their Webmaster to report the broken links, and suggest a blog piece on your website that would be a better replacement for the broken link.
4.Spy on Your Competitors
Checking to see what your competitors are doing, especially going into the new year, is a great way to see what types of websites you should be trying to get some links from. You can utilize tools such as Spyfu or SEMRush to see where their strongest backlinks are coming from and then base your outreach strategy around these links. You can also set a Google Alert for your competitors to get an alert whenever they are published on a new website.
5. Get Interviewed
Interviews are one of the best ways to receive coverage and backlinks to your website. You can do some research on Google for interview opportunities within your specific niche, or you can utilize tools like HARO to monitor any upcoming interviews that may be of relevance to you. Most, if not all, publications and outlets that run the interviews will provide a backlink to your website as part of your bio.
These are just a few of the top-performing strategies to get those powerful domains linking back to your website. The overall idea to keep in mind when it comes to getting backlinks is quality over quantity. You want to avoid any "spammy" types of links going back to your website.
Remember to keep link building as a top priority when it comes to your search engine marketing campaigns because of their importance. In addition, maintaining your backlinks is just as important as securing them, to begin with.
In conclusion, you can easily find backlinking opportunities to help drive your organic rankings with the right resources and methods.