How to Develop an Effective Google Ads Strategy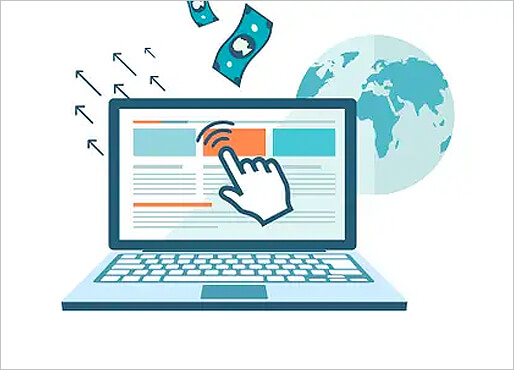 Did you know that consumers make 160 billion searches each month on Google?
When a user completes a search on Google, it yields both organic and paid search results. Paid searches include text ads directly on Google search results pages, banner ads on relevant websites, video ads on YouTube and other video streaming platforms, and much more.
When it comes to display ads alone, The Google Display Network allows for ads to appear on over 2 million websites and apps. This is a tremendous avenue for advertisers that want to increase brand awareness, customer reach, and reach new potential customers. If you know how to properly leverage Google Ads, you have the opportunity to dramatically increase your customer base and revenue. While managing Google Ads can be done on your own, it is crucial to hire the services of a Google Ads expert so that your ads get the impressions, clicks, and ultimately conversions that will provide a good return on investment.
There are a range of tips and tricks that a Google professional will be familiar with when setting up your Google Ads campaigns. These tips and tricks are used to drive real results for your business.
Understanding Your Audience
One of the main considerations revolves around your audience and their demographics. Talk to a Google AdWords consultant and see how they can help you understand your audience and the intent of your audience.
If you are unfamiliar with the purchasing or decision-making funnel for your audience, then chances are you will not be successful in handling Google Ads by yourself. A PPC expert will know how to determine your audience's awareness, interest, desire, and action. They will know how to determine what stage of the buying or decision-making funnel the customer is in so that they can fully optimize your ad campaigns.
Getting The Messaging Right
When you create a Google Ads campaign, you have the liberty of choosing from a variety of ad types, text, images, links, and much more. However, the messaging you choose for all of your ads is critical to the success of your ads. You must find the messaging that resonates with your audience and finds the users you want to reach.
With proper pay-per-click campaign management, different types and variations of ads should be tested to see what is the most efficient way to generate the results you are looking for.
In addition, the images that you choose for any banner ads must resonate with your audience as well. It is important to include the right colors and your logo so that users get familiar with and continue to recognize your brand.
Leading Your Audience To Make a Purchase Or Take Action
Once you have reached your audience with your ads, it is important to make sure the user takes action. Whether this means making a purchase or filling out a contact form, the ultimate goal is to drive conversions to your website. This means that your website must be user-friendly with an appealing design and strong calls-to-action.
If you are ready to start a Google Ads campaign and drive conversions to your website, contact us. Click Elements specializes PPC management in Fort Lauderdale and we have created effective ad campaigns for our clients in a variety of industries.