How SEO and PPC Campaigns Complement Each Other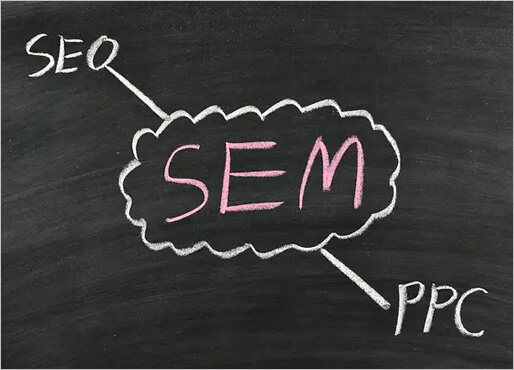 SEO & PPC: Two different marketing channels that are both beneficial to you and your business. While they each have their own unique roles and purposes, utilizing each of them has never made more sense.
Integrating SEO & PPC Data
So what's the goal for both SEO and PPC? It's simple: attracting people and eyeballs to your website. If you take a comprehensive approach to search, you'll have tools at your disposal to help navigate that ever-complex world.
What are the benefits of combining SEO and PPC?
Driving mutual growth for all the brands you manage
Sharing your findings
Maintain a more efficient budget
To be frank, integrating SEO and PPC isn't happening often enough — and that's where Click Elements can help you, and your brands.
If you're able to build a deeper understanding of how both SEO and PPC can work together — and actively complement each other — you'll be on your way to delivering performance that is beneficial to both.
Share Data Strategically Across Organic and Paid Search
You want to be able to share your learnings across both paid search and organic search — but how do you get there? You start by building integrated dashboards that will display your key search performance data — focus mostly on keyword-level trends.
Google Data Studio is a highly effective tool to aid you in this process. So what's the goal? To export and integrate your organic metrics: organic impressions, organic CTR, and average ranking position from Google Search Console. Combine that data with your PPC metrics: CPC, CTR, and conversion data.
Once you have all of your data together, build charts that will be useful in pinpointing what areas of PPC and SEO need improved performance.
Having all that data at your disposal is useful. But data never tells the whole story. Pair your data with human insight and analysis before you identify any steps or actions you want to take.
Using Data in Practice
Budget Cuts: Where to Start
The world today is a vastly different landscape than it was six months ago. A global recession and pandemic have caused marketing budget cuts across the world. So, how do you trim a budget while not harming your brand long-term?
Identify which areas can survive a budget cut
Utilize strong organic visibility to help performance
So how do we do this with as little as damage as possible? Pinpointing which PPC keywords you're spending on in the areas that your organic results are dominating. This way you can immediately identify areas to pause in your PPC accounts — plus you can still keep tabs on total impact on your sales and traffic.
Medium-Term Budget Saving
Sometimes you need even more savings. So, where to start? Pinpoint spaces where you aren't performing as strongly organically. Or, areas where you're spending more on PPC.
What are some examples of this? You have keyword rankings that land outside the top three organic results or your average CPC is higher than account average. While your savings in these areas will be substantially higher, the possible impact on your sales and traffic acquisition will definitely have a bigger impact on business performance.
This is a time where creating and writing content that will help you rank in search queries through organic search will be key. You won't be able to pause your PPC immediately. Instead, you'll want to write content targeting related topics through organic search. If that is successful, then you can consider pausing your PPC keywords once you have more visibility organically.
What Pages Can I Tweak to Have a Big Impact on Organic Sales?
Are strong rankings important for SEO? Yes, of course they are, but turning those rankings into click-throughs is even more important. So, what do you do to measure the proportion of clicks you're generating relative to your impressions for various keywords? You measure organic CTR.
Look for ad copy related to the keywords with a lower organic CTR and high PPC CTR. Work those into your pages key elements, such as page titles and meta descriptions. Sounds like a basic approach to improving your pages, right? It is. But it works!
Bottom Line
What's the bottom line here? If you're able to utilize a unified approach when it comes to SEO and PPC, you're setting your brands up to have more success — especially in a time of uncertainty.