How Influencer Marketing is Crucial to a Successful Social Media Campaign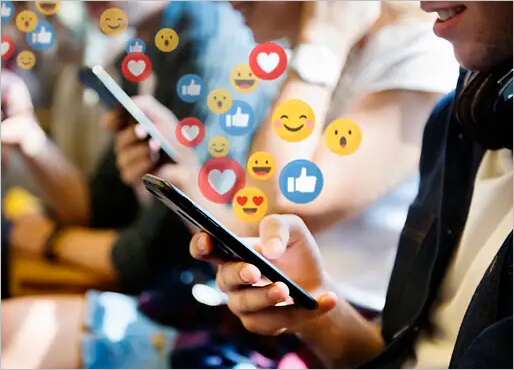 Influencer marketing has become increasingly popular over the last few years.
With the recent technological advances and the evolution of more image-based platforms, influencer marketing has become a top avenue for brands when it comes to cost-effective advertising.
What Exactly is Influencer Marketing?
Influencer marketing is a partnership between a brand and an influencer on a social media platform. Typically, the influencer is in a niche relevant to the brand and has knowledge of what the brand is looking to promote. In addition, the influencer has a large following that is consistently engaged with his or her posts.
Brands can use different social platforms based on their objective and audience. The most popular platforms used in influencer marketing are Instagram and YouTube, with Snapchat, Facebook, and Twitter following close behind. Some of the more popular influencer categories include food enthusiasts, how-to experts, artists, photographers, models, and beauticians.
Key Elements To Consider
The very first step when setting up an influencer marketing campaign is to lay out your proposed strategy. This includes:
Determine the right audience.
It is imperative that you define your target audience. Look at the various demographics you are looking to reach. For example, take a look at gender, age groups, geographic locations, interests, and so forth. Once you have this information, you will have a much easier time creating the right messaging and choosing the right influencer.
Identify the right influencer.
Identifying the right influencer can be time-consuming, but it is very crucial to the success of your campaign. In many cases, you will want to choose an influencer  in your specific industry or niche. You will also want to make sure they have a solid following that engages with their posts frequently. It is typically recommended to look for influencers with a follower base between 10,000-100,000, but this is subject to change on a case-by-case basis.
There are tools that are starting to roll out to assist with finding influencers, but they can be costly. This is why many companies end up using a manual method of searching through platforms, hashtags, and search engines.
Create messages and hashtags that you want your influencer to post.
There are companies that simply give an influencer a product or service and ask them to post what they want. This is not the recommended way to go if you want to drive actual results from the campaign. Before you reach out to an influencer, make sure you have the approved messaging and trending hashtags that you'd like them to post along with their picture or review.
It is also recommended to provide copy that is valuable and honest. If you provide copy that is strictly promotional, you risk losing potential customers because they will identify it as an ad. Ads are often turn-offs for social media users unless there is value behind it.
Decide what you will give the influencer in return.
While no one wants to pay a large fee for a social media post, it is important that you do not try to negotiate over pennies when it comes to influencer marketing. Provide a fair exchange for the influencer so that they are more passionate about the post. This could also lead to more opportunities in the future. Compensation for influencers can include payments, free products, free trips, or free services to name a few.
Track the activity on your influencer posts.
As with all other marketing strategies, it is important to monitor the activity on all of your influencer posts. You should also ask for a final report on numbers that the influencer can see on his or her end that may not be visible to you.
How Can Influencer Marketing Help Drive Results?
Influencer marketing has the potential to drive real results for your business.
Social media influencers have both visibility and credibility when it comes to their followers. Followers of influencers trust what they post. Therefore, when an influencer promotes your products or services, followers are likely to trust your brand as well. They are basically lending you their credibility and relationships.
Many influencer campaigns result in more followers, more engagement, more traffic, and more leads/sales for the brand if they are set up and implemented correctly.