Getting Familiar With PPC Ad Types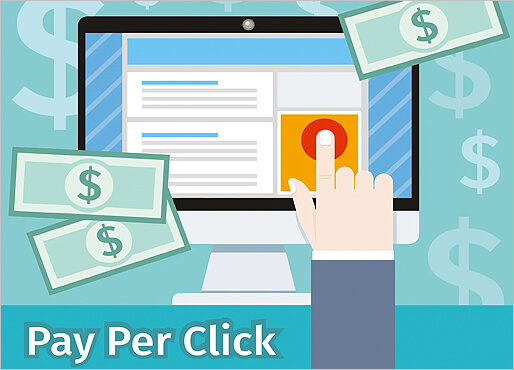 While paid advertising has remained one of the best ways for websites to quickly generate leads and sales, PPC has continued to evolve over the years. With so many updates and new features to Google Ads and Microsoft Advertising, it can be hard to keep track. Let's take a close look at the various PPC ad types that are available.
Text Ads
Text ads consist of two headlines and one 90-character description. After a recent update, many text ads on Google are being displayed in larger sizes with more alignment options for extensions. You'll find that some ads even have a third headline–mostly a place for URLs. Text ads may even be displayed together with other ads to form one giant ad. Google is notorious for updates and experiments, so there's always a chance that text ads will evolve in time to come.
Responsive Text Ads
Unlike typical text ads, responsive text ads don't offer as much variation. However, responsive text ads do have a more automated system that powers them. Responsive text ads will appear as standard text ads but allow more text. These unique ads allow marketers to provide more relevant messages to their current customer base and their pool of potential customers.
Responsive text ads offer users the ability to enter multiple headlines and descriptions, and Google will 'shuffle' them based on their best-expected performance system. While it's recommended that you should have at least three headlines and two descriptions, Google allows you the opportunity to include up to 15 headlines and four descriptions. The length of your responsive text ad is up to your discretion.
Local Service Ads
One of the newer PPC ad options, local service ads are only offered to select markets. In particular, local service ads can be used for locksmiths, plumbers, electricians, HVAC, and garage door services–maintenance services. Luckily, more maintenance and household services will be added within the next year or so. Local service ads are typically automated and operate through a separate user interface–this is very different from your traditional Google ads. Local service ads will usually include city, name, zip code, or neighborhood regions for more localization, hence their name. Instead of following a pay-per-click role structure, local service ads are pay-per-lead
Gmail Ads
If you have a Gmail account, then you've definitely noticed the advertisements hovering above your e-mails in either the social or promotions tabs. Gmail ads are audience and demographic targeted cost the advertiser every time the ad is opened.
Google Maps Ads
Google Maps ads are trending more while being powered by location extensions. These ads are always located at the top of the map search results and follow a pay-per-click structure
Google Shopping Ads
Google shopping ads are one of the most popular forms of PPC ads that allow for the most visibility for any and all commerce-fueled searches. For optimal PPC results, it's highly recommended that commerce-based companies utilize shopping ads
Lightbox Ads
Used for engagement and branding, lightbox ads are offered in various formats. Lightbox ads are interactive, allowing consumers to browse through product catalogs and more. Usually, these ads will be presented as banners and will hover for a while. Lightbox ads follow a cost-per-engagement structure.
At Click Elements, we pride ourselves on being experts in PPC marketing campaigns. Let us help you get the traffic, leads, and conversions that your website needs. Contact us today for a consultation.