Debunking The Most Common SEO Myths Before 2021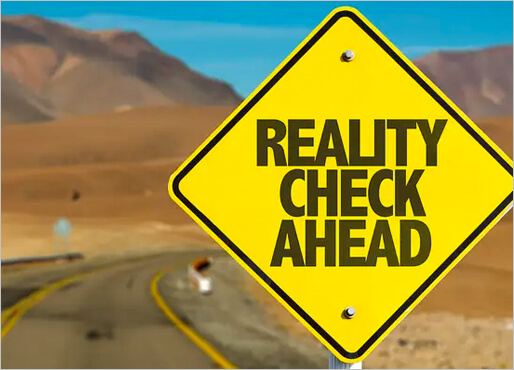 SEO advice seems to be everywhere and that's both a good and a bad thing. Following the wrong advice on SEO can lead you down the wrong path.
Follow along as we look at five SEO myths you are going to want to avoid.
The Duplicate Content Penalty
What is the duplicate content penalty? It is an idea that if you have content on your site that is also duplicated elsewhere, Google will penalize you.
There is a difference between when an algorithm suppresses your page and when a human removes your page from Google's index.
Sometimes the duplicate content from another website will rank as more relevant to the search than yours, so it appears and yours will not.
If you copy one or two pages of someone else's content, Google will not necessarily penalize you. But you should have legal right to what content appears on your website.
The Mythical Google Sandbox
Some folks believe that Google will automatically suppress new websites in their organic search results. According to Google themselves, there is no "sandbox", so this would be a myth.
It is true that it can take a bit of time while Google attempts to understand and rank your pages, but it does not place it in a "sandbox" so to speak.
The Influence of Domain Age on Rankings
There is a common conception that older domains are more likely to rank for a particular keyword than a newer domain.
Google says that is simply not the case.
Websites that have been around longer have the opportunity to learn what they did well in the past, what works, and what does not work. That will influence how they rank. Because they learned what leads to better ranking.
Google Cares About Domain Authority
Way back in 2013, Google stopped updating the PageRank that was displayed in toolbars. In fact, in 2016, Google said they would not be using PageRank any longer.
There have been third-party authority scores that have been developed and used by SEOs to help them determine the value of a page. But that is not completely accurate.
Some SEOs will even refer to the ranking power of a site in conjunction with its backlink profile aka domain authority. But guess what? Google has said that is not a metric they use.
Submitting Your Site to Google is a Must
There is a quite common theory that when you create a website, you must submit it to Google through Search Console so that your site will show up in search results – or rank. That is not true. Google utilizes their web crawlers to search the internet for content, which it will then index. So while it is advisable to add your website to Search Console for monitoring, it is not a requirement as Google will find you.
Keywords Are Above All Else
There have been changes in the world of keywords over the last several years. There has been a rise in mobile and voice search, which has in turn transformed queries from a single keyword to more conversational. Google has made updates in the last few years that focus on understanding those kinds of searches, and natural language processing.
So, this new algorithm analyzes phrases, not just single keywords. Instead of seeking to rank for 10-20 major keywords for a topic, there are now tons of variations and phrases that are searched within topics.
Stop focusing on keywords and go for a topic cluster strategy instead.
Give SEO to Your IT Team
Yes, SEO is technical work in nature. But that doesn't mean it doesn't require a ton of strategy. Just passing it off to your IT team would be a mistake. You need to design a smart, efficient, and effective search engine optimization strategy. And for that, you want a team that knows what it is doing.
Yes, the team will handle the technical side of SEO, but it can also develop content, build links, train others, and create and manage an editorial calendar, among other things. Having a team that is focused on SEO is just a good strategy for success.
There you have it. While these are not all the SEO myths that are floating around on the internet, they are just a few that have been making their way around the world of marketers in recent years. When it comes to SEO, it is best to always be on the lookout for updated strategies, new ideas, seeing what is working for today's world.
Do your research when it comes to finding successful SEO strategies and learning what does and does not work. And if something seems like it could be a myth, it is always a good idea to investigate it further to see if it is a fact or a myth.