Core Web Vitals Will Be Key For SEO In 2021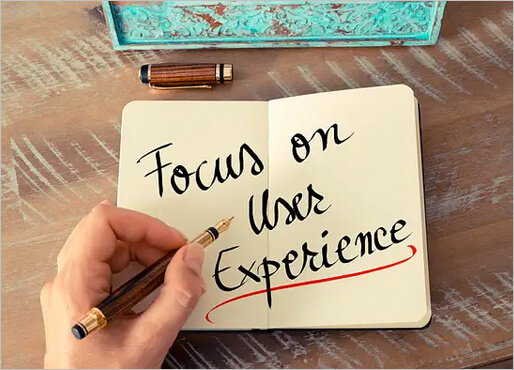 The digital marketing world is ever-evolving and SEO is arguably the most dynamic element in this space. The main reason why SEOs have to switch gears and try new things is that Google's search ranking algorithm has been continuously updated with new ranking factors over the years. For 2021, Google will add Core Web Vitals as a ranking factor to the already expansive amount of search signals that tie into the algorithm that billions of people rely on for services and information.
What Are Core Web Vitals?
User experience has been an important part of Google's search algorithm in recent years and Core Web Vitals will definitely expand on that. Google has already added Core Web Vitals into Search Console so that SEOs and webmasters can monitor and improve their performance before the rollout.
The three Core Web Vitals that will be ranking factors are:
Largest Contentful Paint – LCP
First Input Delay – FID
Cumulative Layout Shift – CLS
Largest Contentful Paint
LCP measures how much time it takes for a page's main content (usually banners, videos, or background images,) to load and be accessible within the viewport of a user. Google looks at LCP as a key measurement as to how quickly a page can render and be accessible for a user.
Improving LCP times will definitely require some coding and development work and it should be a priority for SEOs and developers to work together and address any issues before the signal rolls out sometime in 2021. Focus on speeding up servers, addressing render-blocking Javascript and CSS, and improving resource load times. Make sure to use Google's Search Console tool to track and measure your progress.
First Input Delay
FID measures the time it takes from when a user initially interacts with a website by clicking a link or a button to when the browser actually processes the interaction and responds. Ideally, you want to shoot for an FID of 100 milliseconds or lower.
There are several steps you can take to improve your First Input Delay score:
Remove unnecessary third-party scripts and codes from your HTML
Reduce Javascript load times
Minimize requests and transfer sizes
Minimize main thread work
Again, you'll need to work with an experienced web developer and utilize Search Console to monitor and improve your FID score.
 Cumulative Layout Shift
A layout shift is what happens when a visible element shifts while a page is still being rendered. Cumulative Layout Shift is a measurement of all the layout shifts that occur on a particular page. An ideal CLS score is less than 0.1
You can improve your website's CLS score by following some guidelines:
Make sure that your images and videos always contain size attributes so that the browser can designate the appropriate spacing while that an image or video is still being loaded.
Only place content over existing content if it's a response to the interaction of a user.
Utilize font:display values if you are using custom fonts.
When Is Google Rolling Out The Core Web Vitals Update
Google hasn't given a concrete date as to when Core Web Vitals will become a part of their algorithm but they are expecting it to debut sometime around May 2021. This gives SEOs and web developers an ample amount of time to identify any issues and address them before these new vitals become a ranking factor.
At Click Elements, we can help you get ready for this next big update with proven SEO and web development services.