6 Ways to Create the Best Content for Your Website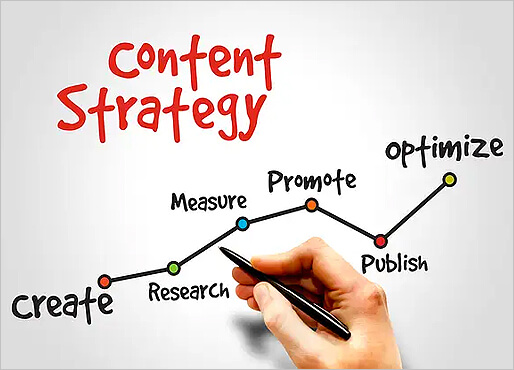 Content will always be the name of the game when it comes to an effective SEO strategy. While content may not always reach the top of search engines, it is crucial that you take the time to create informative, valuable content that will keep users on your website for as long as possible.
You can perfectly optimize every page on your website, but your website is not going to rank in the top positions of Google and other search engines with high-quality content.
What are some ways in which you can be sure that you are creating the best content for your website?
1. Variety
We are all aware that searches can differ depending on who is doing the searching. There are rarely any two searches that are exactly alike.
When a user makes a search, they may be looking for long articles, short explanations, images, videos, audio results – among other options. This means that you should be considering what type of content will allow you to fulfill a user's search.
Maybe you want to add a video or image to your webpage, or maybe you want to provide a resource section where users can find additional information on a topic. Having a variety of content on your webpage and throughout your website will help keep users on your website for a longer period of time. As a result of keeping the user on your website for a longer period of time, you are showing Google that you have created a positive user experience that is both engaging and helpful to the user.
2. Proper Spelling and Grammar
Checking for spelling and grammar errors should be a given when it comes to creating content for your website.
Because most users do not take the time to read every single word on your website, it is difficult to determine which words they will actually read. This is why all of your content must be correct when it comes to proper spelling and grammar. Even if you are not the one who is writing all of the content for your website, it is worth reviewing for edits to make sure your content looks impressive and credible to users.
There are a few tools that can assist with editing your website's content. For example, Grammarly is a tool that highlights any errors so you can go in and fix these quickly. In addition, you can use SEO tools like SEM Rush to receive recommendations on SEO-specific actions that can improve your content.
3. Long-Form and Short-Form Content
In recent years, longer pieces of content have become more valuable to search engines but this does not mean that all of your content pieces need to be 3,000 words. Instead, Google wants to provide users with content that satisfies their search query as quickly and efficiently as possible. You should aim to write content that includes an answer for a specific search query. If that means that it takes 1,000 words to do so, then so be it.
In many cases, the ideal content length is typically between 1,000-2,000 words in order to have your page ranking highly for certain search terms. This is not always the case, though, so it's important to test out different pieces of content to see what resonates best with your audience.
4. Device Optimization
Mobile searches have quickly outpaced desktop searches and they tend to be more targeted and specific.
Someone searching on a mobile phone is usually looking for a quick answer. For example, maybe they are looking for a sushi shop in a nearby city, or maybe they are trying to find the latest updates on a breaking news story.
On the other hand, those that are searching on a desktop will usually be looking for more lengthy pieces of information.
The idea is to take the type of device a user is searching on into account when creating content so that you can satisfy all types of searchers with your content.
5. Website Layout 
When it comes to the layout of a website, there is no one format that fits all.
There are many different components that go into a website's layout. Some of these include the word count, the structure of the content, the tone of the writing, title tags and meta tags, and HTML tags – to name a few.
The key is to think about what the content you are writing is trying to accomplish or communicate to the reader. You will also want to consider what content will satisfy the user's search. This will help you develop the layout of the website and content.
It is typically recommended to create an outline prior to writing your content to get organized.
6. Answer Questions
Most people who are completing a search on Google or other search engines are looking for an answer to something. This is why you should focus your content around the below questions:
Who?
Where?
Why?
When?
How?
Do?
Can?
What?
At Click Elements, we have over 12 years of experience in helping businesses create engaging and valuable content for their websites. Contact us today at 954-228-5826.