5 Tips On How To Protect Your Website From Negative SEO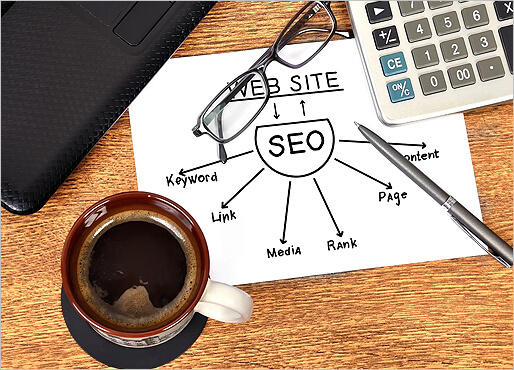 SEO can be a tricky business. While many people tend to associate high keyword rankings and increased quality traffic to websites with great SEO, there are often ways that websites can suffer from negative SEO as well. Yes, you read that correctly – there is such a thing as negative SEO.
Negative SEO involves the use of "black hat" techniques. Black hat techniques typically include spammy backlinks, hacking, and the use of bots. Whatever the case may be, negative SEO results in decreased rankings.
Don't fret – the good news is that there are many ways in which one can protect their website simply by paying attention and being proactive. In many cases, SEOs and webmasters are able to stay on top of any malicious attempts to your website before real harm is done.
Here are 5 tips on how to protect your site from negative SEO.
1. Audit Your Links Often
Regular link audits should be a part of any modern SEO strategy. Bad links are one of the leading causes of negative SEO, so paying attention to the number of backlinks you have on an ongoing basis is critical to avoiding penalization by Google. If you are checking your backlink profile and see a large jump in links or a large drop in links, there is a good chance that something is off and you should be concerned. Link farms are known attackers for hacking websites and spamming them with variants of irrelevant keywords, sometimes going as far as to place pornographic related keywords through a website. This can completely destroy a website's search relevancy as Google will penalize sites that have been compromised.
By performing link analyses often, SEOs can then filter out the good links from the bad and ultimately submit the list of spammy domains to Google to disavow and dissociate their website from negative ones. SEO experts are able to perform these link audits and detoxes through different tools and techniques. If you have found your website under attack, the most important step is to notify Google of the links so they can be disavowed as quickly as possible.
2. Continuously Monitor The Speed of Your Website
Google has made it very clear that your website's speed is a significant factor when it comes to organic rankings. Often, SEO experts use a variety of helpful tools and software to monitor website speed and pinpoint any issues that may be slowing the site down.
When you run one of these speed tests, you may notice some technical items that have to be updated. If you do not see anything wrong with the website, then you may be experiencing what is called forceful crawling. This is when a heavy server load occurs which can even lead to a complete crash of your website. If you suspect that you have fallen victim to a heavy server load, contact your SEO company and your hosting company immediately.
3. Check for Duplicate Content
Google has always emphasized the importance of great website content when it comes to their ranking algorithm. However, it is very easy for businesses to pull content from other sites and claim it as their own. And, sometimes, competitors may even create spammy links to your site after they have copied your content word-for-word. This can dramatically affect your websites's rankings and current SEO.
There are a variety of tools that SEOs use that analyze the web for duplicate content and you are entitled to file a copyright removal complaint with Google as well.
4. Don't Forget Your Google My Business Page
Bad reviews happen. They are almost inevitable for all businesses in all industries and verticals. When you receive a negative review, it definitely does not feel good. Most of the time, businesses use these negative reviews to find ways that they can enhance their products and services. However, there are times when a business may experience an influx of poor reviews at once. This is often a red flag unless your business has made a poor blunder in the public eye.
When a lot of bad reviews come in at once for no apparent reasoning, then you need to act quickly and efficiently as this can cause serious damage to your brand. SEO experts can help you monitor your review pages, especially Google My Business, and report any false reviews.
5. Click Through Rates and Organic Rankings As Warning Signs
If you are noticing a very high bounce rate, then this could be a red flag that your website has negative SEO. This can cause your organic rankings to decrease or fall off the map completely because it looks like people are going to your site and leaving immediately after. This comes off as poor user experience in the eyes of Google. All SEO professionals know that user experience is a high ranking factor for Google's algorithm.
The cause of this could easily be a competitor. For example, your competitor could be targeting specific keywords, having the bot land on your website for those keywords, and then just clicking offsite. This comes off as a poor bounce rate and, therefore, hurting your SEO. Google professionals are able to monitor your site's bounce rate and prevent bot attacks to your website that can influence bounce the rate.
In addition, it is crucial to monitor your organic keyword rankings to make sure there are not sudden extreme drops. This could be another red flag of negative SEO.
6. Security, Security, Security
One of the most imperative items for preventing negative SEO is to make sure the security on your website is up-to-date. Google has already determined that HTTPS websites will have priority over websites that are not secure. Having an SSL encryption allows for better security on your website and can help you rank higher and faster organically.
In conclusion, you are unlikely to run into negative SEO problems on your website, but it still is very much a possibility and should not be taken lightly if it does occur. Click Elements provides proven Fort Lauderdale SEO services and we can help prevent your website from negative SEO and also help you recover if you have already been affected. Contact us today for a consultation.