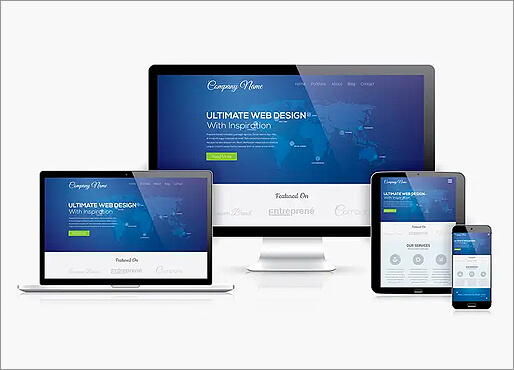 Your website is one of your ultimate sales tools as it provides the complete picture of your company with your products/services and brand. An outdated, poorly designed, or slow website is not acceptable if you want to be taken serious online.
There are a variety of elements that go into making a website successful in driving new business. From graphic design to web development to content, every aspect matters when building a new website from scratch or redesigning an old one.
Beautiful South Florida Web Design
At Click Elements, we are a leading South Florida web design and web development company that specializes in helping our clients design and build the websites of their dreams. Our team of expert web designers and web developers have the ability to create custom websites that meet your standards and your budget.
When you work with our experienced team, you can ensure that we will implement all of the latest technologies and create a user-friendly and SEO ready website that drives real results.
Why Should You Invest in a Quality Website?
Your website is your first impression
Whether you are a brick-and-mortar business that wants to expand reach online or an eCommerce store, your website is the first impression you'll make to people who wouldn't know about you otherwise. Imagine walking into a restaurant, supermarket, department store, or any kind of business and seeing an absolute mess. Most people would walk out right away without spending any time there.
Increase Your Credibility
Your website is the perfect place to put a snapshot of all of your credentials, awards, clients, portfolio, and more. When you have a well-designed, modern, and user-friendly website, it adds credibility to your brand and your overall business. Users are more likely to convert when your website provides the right information that they are looking for and is aesthetically pleasing.
Contact our South Florida Web Design Company Today
If you are ready to increase your business and revenue and are looking for a new website or a revamped website, contact Click Elements at 954-228-5826.