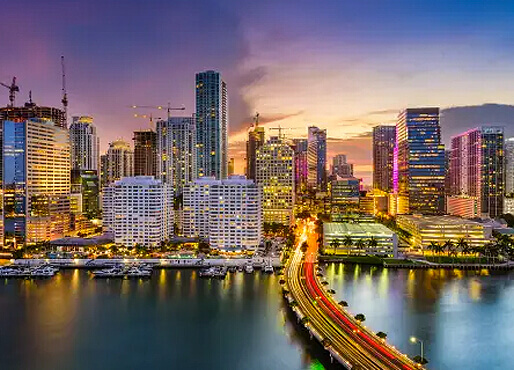 The goal of SEO is to increase the visibility of your website in search engines so that your target customers can find the products or services that you offer quickly and easily. Everyone is competing for the top spots in search engines like Google, Yahoo, and Bing. Without an effective SEO strategy, you won't be able to compete with websites that are properly optimized and are ranking for the same keywords you are targeting.
Click Elements is a leading SEO company in Miami and through South Florida. Our SEO specialists are experienced and equipped with the latest and greatest tools in digital marketing. We utilize advanced strategies and effective techniques while adhering to guidelines and industry standards to develop SEO campaigns that drive traffic, leads, and sales to our client's websites.
Miami SEO Services
Search Engine Optimization is a multifaceted and ongoing process. At Click Elements, our Miami SEO specialists create custom SEO strategies for our clients through many onsite and offsite efforts:
Keyword Research
Keywords are the main focus of any SEO strategy and we choose the right keywords to target based on the services or products offered, thorough audits of your website and your competitors' websites, and your main goals.
Content Writing and Optimization
There is no SEO without content. Our team is comprised of experienced SEO writers that create quality content that not only ranks in search engine results pages and converts visitors into customers.
On-page SEO
On-page SEO is one of the most important areas to address when you want to increase your search relevancy for keywords and search terms. Our SEO specialists in Miami have written keyword-focused metadata, increased internal linking, enhanced URL structures, and optimized images for many of our clients in a variety of industries.
Off-page SEO and Link Building
A solid off-page SEO and link building strategy is crucial in order to increase domain authority and gain visibility in search engines. Our Miami SEO team utilizes their media contacts to gain high quality, and relevant backlinks from authoritative websites. In addition to a comprehensive backlinking strategy, we successfully analyzed and disavowed hundreds of thousands of links for our clients that were penalized from negative links.
Technical SEO
There are a variety of structural and technical websites issues that can prevent a website from gaining rankings in search engines. Our Miami SEO experts can identify and resolve a myriad of high-level technical issues after a thorough analysis of your website.
An Experienced SEO Agency in Miami
At Click Elements, we've learned that experience, effective strategy, advanced tools, and consistency are the keys to successful SEO campaigns. We've created and managed hundreds of SEO campaigns for clients in Miami and throughout South Florida.
Contact us today for more information at 954-228-5826 on SEO or our other services like web design, pay per click advertising, social media marketing and more.