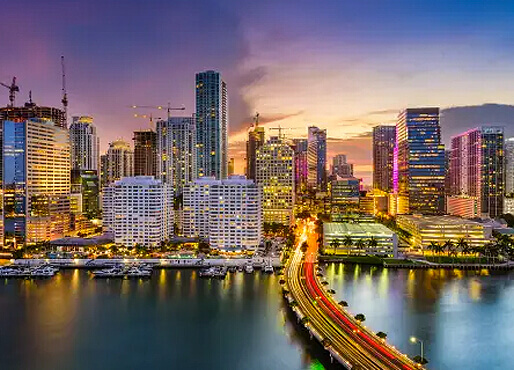 Paid search marketing is one of the most effective ways to market your business on the internet as it places your website directly in front of the people who are looking for the products or services that you provide. At Click Elements, our Miami PPC marketing team has a unique combination of experience, dedication, and innovation that they utilize to help our clients grow their businesses. We specialize in strategizing, developing, and optimizing effective, high ROI PPC campaigns in Google Adwords that increase brand awareness, website traffic, leads, sales, and revenue for your business. Our team has years of experience managing pay-per-click campaigns for our diverse portfolio of clients including small-to-medium-sized service businesses, eCommerce retailers, and larger national corporations.
Effective Miami PPC Marketing
The Miami PPC marketing specialists at Click Elements use their years of knowledge researching keywords, writing converting ad-copy and landing page content, and optimizing paid search campaigns in dozens of industries to continually create winning paid search campaigns for our clients. We use what we've learned in the past from our most successful PPC campaigns to guide our strategy and decisions on fresh Google Adwords campaigns. By staying on top of the latest strategies and trends in paid search marketing, our team is able to continually adjust and improve PPC campaigns ongoing.
We focus on improving our efforts by A/B testing on-page content, ad copy, banners, images, and landing pages to make sure that campaigns are always performing as best as they could be so we can help our clients grow. Click Elements believes in transparency and we provide detailed reporting so that you can always be aware of the progress of your PPC campaign. We provide thorough and detailed monthly reporting on campaign metrics that enable our clients to see a clear picture of how their money is being utilized. Click Elements believes that communication is important so we are always a phone call or email away if you ever have any questions about reporting or campaign progress.
Miami PPC Marketing Specialists
It's hard to compete online if you don't have any presence or relevancy. Pay-per-click marketing is a proven, effective, and fast way of generating more traffic, sales, leads, and phone calls for your business that can lead to additional revenue. There is no better way to get your business in front of the right people that are interested in buying your products or contracting your services.
Contact Us Today For A Consultation
Contact us to learn more about our comprehensive digital marketing services and speak with our Miami PPC specialists today