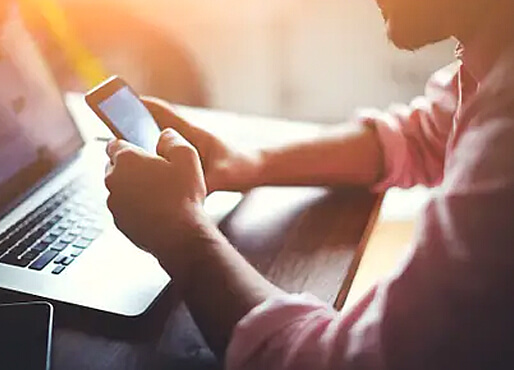 The internet has come a long way since it first became available to consumers in the early 90s. While it was relatively obscure and limited to well-off, tech-savvy enthusiasts, the internet is now accessible to billions of people around the world with the availability of smartphones.
Internet marketing is one of the most effective ways you can grow your business. Whether it is gaining search presence through Search Engine Optimization, establishing your brand on social media, or effective advertising through pay-per-click campaigns, Click Elements can help your business get to the next level. We focus on collaborating with you to understand your business objectives and your goals so that we can create a customized and effective marketing plan that captures your target audiences.
World-Class Internet Marketing in Florida
Click Elements is a Florida internet marketing company that offers a variety of proven internet marketing services that can help your business gain digital traction
Search Engine Marketing | Pay-Per-Click Advertising
Search Engine Marketing focuses on paid advertising on Google, Bing, YouTube, and throughout Google's wide-reaching Display Network. At Click Elements, we've managed hundreds of different paid advertising campaigns on Google Ads that focus on driving traffic, leads, and sales to our client's websites.
Search Engine Optimization (SEO)
SEO is one of the most effective ways to market your business online. SEO focuses on optimizing your website for your target audience as well as search engines like Google, Bing, and Yahoo. Keyword rankings and site visibility in search engine results pages increase through continued optimization of onsite and offsite website elements.
Click Elements have optimized numerous websites in various industries and this has helped our service-based clients with increased traffic and leads and our eCommerce clients with increased sales. Our Florida internet marketing specialists provide free SEO Audits that thoroughly analyzes websites to identifies areas that need improvement, technical errors, and anything that we can optimize to generate positive keyword ranking mobility.
Social Media Marketing
Social media has seemingly taken over the world. While social media was once considered a platform for younger people to connect with friends and family, it is now used as a powerful marketing tool by millions of companies around the world. Our social media experts at Click Elements are creative, experienced, and dedicated to creating effective social media marketing campaigns on Facebook, Twitter, Instagram, Pinterest, and more.
Contact Our Florida Internet Marketing Specialists Today
Click Elements is dedicated to growing with our clients. Contact us today for a consultation or SEO Audit.