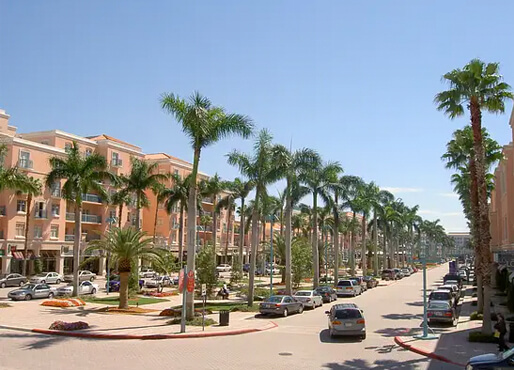 Click Elements prides itself in offering a diverse range of internet marketing services in Boca Raton. We have become one of the most reputed Boca Raton internet marketing service providers due to our experience, professionalism, and budget-friendly rates. Our premium Boca Raton digital marketing services include making a comprehensive and personalized internet marketing plan based on the requirements of our clients and implementing it in the most effective manner.
Have a look at some of the services we offer that make us the best Boca Raton internet marketing agency:
Want to conduct an effective pay per click campaign? Contact Click Elements and leave the rest to us. Within days, you will see a noticeable improvement in the number of visitors to your website. You can be sure that this is quality traffic as well because we use advanced targeting to make sure we are going after the right users.
The importance of SEO is crucial in order to see your business succeed in the digital world. The right SEO plan will help your business' website to land a top spot in the search engine results for relevant keywords and phrases. Ultimately, the number of website visitors will improve, which, in turn, will have a direct effect on the lead generation and profitability. At Click Elements, we offer reliable Boca Raton SEO services that can help to boost the rankings of your website and drive more targeted traffic to your website.
Give your business a lively digital identity by hiring Click Elements for the best Boca Raton web design services. A fully-functional website, with the most inviting design and smooth interface, will be created for your brand. When designing your website, our team of talented designers and developers are sure to keep in consideration the target audience, the nature of your business, mobile-responsiveness, user-friendly navigation, and much more. Having a well-designed and developed website is the foundation to any Boca Raton internet marketing campaign
Conversion Rate Optimization
It is a no-brainer that every business owner wants to turn the visitors on their brand's website into regular customers. Therefore, you may need to tweak a few items on the website, such as adding better calls-to-action. Or, you may need to have a developer work in the backend and improve your overall website's performance. At Click Elements, we can perform a website audit and suggest ideas on how to improve the overall conversion rate.
Remarketing is when we create paid campaigns to follow around users that visited your website but did not convert for a specific period of time. This allows your business to stay top of mind and, hopefully, encourage these users to visit the website again and make a purchase or fill out a contact form. These campaigns are also relatively inexpensive so it's a great way to generate more ROI.
SEO is ever-changing. This is why we regularly conduct SEO audits on our clients' websites in order to make sure we are up-to-date with all of the new features and strategies when it comes to digital marketing. If you are looking to evaluate your current website and SEO strategy, give us a call today so we can help.
No digital marketing campaign is complete without social media marketing. Advertising on social media networks can help a great deal with driving traffic to your website and in gaining new customers. Furthermore, you can also use these networks to connect with your existing and potential buyers. At Click Elements, we can assist with both social media content management and social media advertising on a variety of social platforms to add another layer to an effective Boca Raton internet marketing campaign
Boca Raton Internet Marketing Services
Contact us today to for a free consultation or for more information on our Boca Raton internet marketing services.