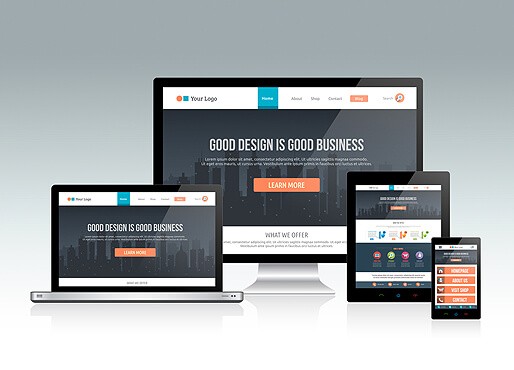 In today's day and age, having a website that is up-to-date in regard to both design and functionality is crucial to the success of your business. If your website is outdated, slow, or not mobile responsive, you are effectively bottlenecking visits from potential customers or clients. Website projects can be quite complex, but at Click Elements, we will work with you to ensure that your website has the proper design, speed, and functionality that's necessary for 2019 and beyond.
At Click Elements, we are a leading Hollywood web design and web development firm that has been helping clients with all things related to websites and digital marketing for over 12 years now. Our team of experts is skilled in designing and developing websites on a variety of platforms including WordPress, Magento, Shopify, WooCommerce, BigCommerce, and many others. Whether you are a small local business or a large eCommerce store with thousands of products, we will design the website you need to increase conversions.
Why Should You Invest in a Top-Quality Website?
The internet has become a part of our daily lives with high-speed access to it right in our pockets. It is the go-to resource when people are searching for a specific product, service, or company. Without a website, you are completely losing out on potential customers and an outdated website won't do you any favors either. A website is the first impression that many people will have of a business so it is imperative that your company has one that is designed and functions with your customers in mind. While many businesses have taken to Facebook and Instagram pages as their de-facto websites, the truth is that nothing is more credible than an actual website with a unique URL.
If you are interested in the slightest in maximizing your potential online, a good website is absolutely mandatory.