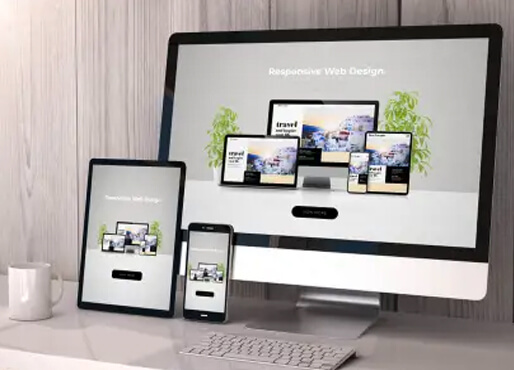 At Click Elements, we believe that our clients should have high-quality websites in terms of both design and functionality to help drive more business and revenue for their specific products or services. 
Beautifully Optimized Websites
This is why we create customized websites for each of our clients to best fit their area of business. Web design has grown tremendously in recent years, and our web designers have been sure to stay on top of the game with all of the new tools, software, techniques, and more.
Utilizing strong content and visuals, our designers find the ideal way to showcase your products and services to drive users to take action. We take into account a wide range of features when designing a website for a client, including the site's layout, color schemes, user-friendly navigation, and many other features.
Having an online presence in today's world is a necessity. Not only is a website a visual component to capturing your audience's attention, but it is also basically an online portfolio or resume that users will use to determine whether they want to give you their business or not. This is why it is so important to have an experienced team of designers and developers working on your website to ensure it runs as it should and does not deter any potential customers. 
Which Website Platform is Right for You?
With the dozens of website platforms available today, it can be complicated trying to determine the best platform for your business. At Click Elements, we can advise you on the best solution for you after an initial consultation. Once we know what your goals and products/services are, we can guide you in the right direction. Our web design specialists will be able to assist you in deciding on the best website platform for you and your company.
We have developed and designed websites for our clients on a variety of CMS platforms including Shopify, Magento, and WordPress.
Learn More About Our Florida Web Design Services
Click here to see our web design portfolio and contact Click Elements today for a consultation on our Florida website design and development services.