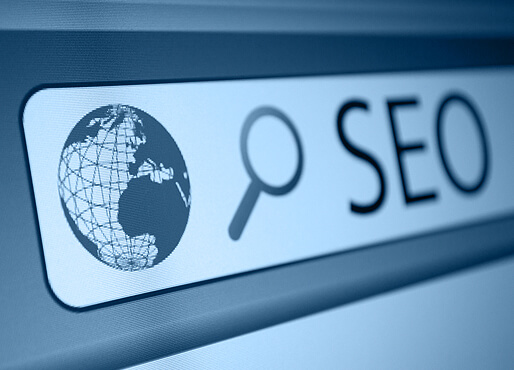 Search Engine Optimization (SEO) is one of the most valuable digital marketing strategies for businesses in today's world. 
SEO allows companies to be found online for relevant searches, which allows businesses to reach new customers. If your website in unable to be found online when a potential new customer is searching for your products or services, you risk losing their business to a competitor. 
While SEO continues to remain a necessity for businesses, the overall techniques, tools, and strategies have changed quite a bit over the years. In fact, search engines have pretty much confirmed that the SEO landscape will only continue to change as time goes on. This is why it is so critical to have an experienced and qualified SEO company managing your SEO campaign. An experienced SEO company will be able to stay on top of the latest trends and industry changes to ensure your website's rankings remain at the top of search engines.
Why Do You Need SEO?
SEO plays a range of roles for a company. First, SEO drives brand awareness and visibility on the web. Second, SEO helps drive the right type of traffic to your website. And, third, SEO leads to new customers and new business for your company in the short-term and the long-term.
Of course, the ultimate goal of SEO is to drive new customers to take action on your website – whether by contacting you for a service or purchasing a product – by ensuring that your website appears for the right search queries. 
Driving quality customers to your website also benefits you in many other ways. A website is basically an online portfolio to showcase why new customers should go with your company. For example, customers can look at previous work you've done, review any testimonials from clients, follow your social media handles, sign up for your newsletter, learn more about your company and team, and much more.
An Experienced Florida SEO Company
At Click Elements, we have the knowledge, experience, and passion it takes to create successful and effective SEO campaigns for our clients.
We have over 12 years of experience in the digital marketing industry, and we have helped clients in all types of industries, in companies of all different sizes. Whether you are in need of a local, regional, or national campaign, we can create effective SEO strategies for your specific needs and objectives.
At Click Elements, we also want you to be able to see the progress and results of our efforts. We utilize the most up-to-date reporting tools, so that you can fully track important metrics in real-time. We also provide comprehensive monthly reports and are more than happy to walk you through these reports as needed.
A Comprehensive SEO Strategy
One of the most important things when it comes to SEO is to be considered credible and trustworthy in the eyes of Google and other search engines. Our specialists at Click Elements are all certified in Google Analytics and Google Ads, and our agency is a Google Partner. While there is "one solution solves all" for SEO, we have found a successful strategy combined of both onsite and offsite SEO through years of research, development, and experience.
Our team handles all of the necessary onsite tasks required to see improvement in your SEO, as well as offsite tasks such as link building and content creation and placement.
If you are ready to start increasing your business and revenue, then it may be time to consider investing in a solid SEO campaign with experts in the field. 
Contact Click Elements today for more information on our Florida SEO services.