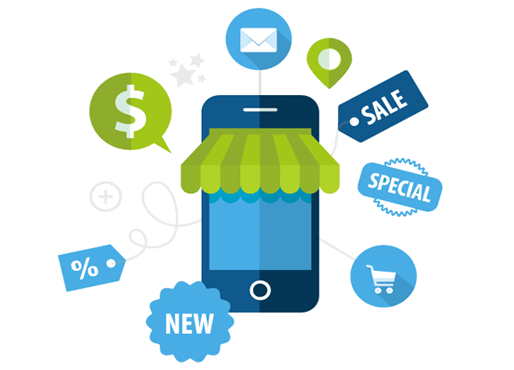 People turn to the internet to find local businesses near them every single day. Local SEO focuses on targeting people that are looking for the products or services you offer in a specific area or locale.
There are over 10 billion unique monthly searches on Google, and roughly 46% of those searches are location specific. People often include their neighborhood, city, county, and state when they are searching for products and services that are close to their residences or businesses.
 When geographic keywords are included in search queries, Google recognizes this and typically shows relevant businesses in that particular area. Typically, a geographic map will appear with markers for each local business that Google has crawled. They will also pull relevant listing websites that have this information. Our Florida local SEO team will make sure your business is appearing on the top local directories and that all of your information is accurate.
Local SEO Services
Google My Business
A proper Google My Business listing is a necessity when it comes to local SEO. Our team will help create your GMB page and optimize it to the fullest to significantly help your SEO. 
Listings Data Migration
With so many directories out there, it can take forever to claim and edit your business listing. This is why we work with the very best aggregators to ensure we have claimed all relevant listings and updated all information.
Local Link Building
Link building is crucial to any SEO campaign. Links from websites with authority in Google's eyes will dramatically improve your organic rankings. Our team will manually research and find the best directories and other outlets to submit your business and website to as part of our local SEO strategy.
Local Keyword Ranking Monitoring
At Click Elements, we know how quickly things can change online. This is why we have the tools available to run a full listings report at any point to make sure we did not miss any important listings.
Establish A Digital Presence In Your Area
Our team knows exactly how the local search algorithm works and how to make sure your website is appearing for all relevant searches. We have the latest tools and techniques to assist us with implementing a proven local SEO strategy. Our team consists of experts with many years of experience in digital marketing who have helped thousands of businesses get to Page 1 for local searches. We are sure to stay up-to-date on any algorithm updates, new tools, new strategies, and so forth so that we do not fall behind. We are aware of all of the components that go into a successful strategy for local SEO in Fort Lauderdale.
With a solid local SEO presence, you will see increases in your business' revenue through new customers daily.