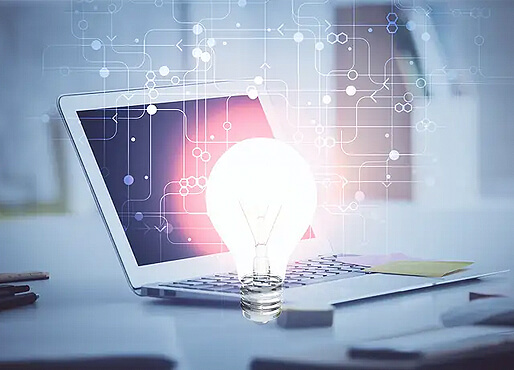 When it comes to digital marketing, there is a wide range of avenues and platforms that you can utilize to grow your business. Whether it's pay per click advertising, search engine optimization, or social media marketing, it can be difficult to know which ones are right for your business and target audience. 
At Click Elements, we work with you to understand your goals and objectives and to create a personalized, strategic online marketing plan to drive real results for your company. We also provide comprehensive monthly reports and meetings to review our progress and ensure we are meeting your end goals.
A Full-Service Florida Digital Marketing Company
Search Engine Marketing (SEM)
Did you know that there are over 3.5 billion online searches per day? At Click Elements, we utilize platforms like Google Ads and Bing Ads to create results-driven pay-per-click marketing campaigns that target your ideal customers to bring in leads and sales.
Our proven tactics and techniques have enabled us to drive our clients' websites to the top spots in search engines for relevant keywords and phrases. This allows our clients to be found by potential customers and drive new business for their companies. Here, we will complete an initial SEO Audit and work on improving your organic SEO from there – using both onsite and offsite strategies.
In addition, our team of experts can assist with creating a localized SEO campaign so that your business appears when people are searching locally for your products or services.
Social media is becoming a necessity for businesses to have a presence on nowadays. Our social media specialists at Click Elements can help strengthen your company's presence on a variety of social media platforms including, but not limited to, Facebook, Twitter, Instagram, Pinterest, YouTube, and Snapchat.
Content Marketing
Content is one of the most important aspects of digital marketing. Your website, ads, newsletters, e-blasts, and social posts must all have informative and valuable content for your audience. Our content experts can help create a successful content marketing strategy so that your target audience can find you online through the right channels and platforms.
Remarketing and Retargeting
When customers visit your website and do not take a specific action, like purchasing a product or filling out a contact form, you have the ability to remarket your ads to them via a remarketing campaign. We use Google Ads, AdRoll, and social media platforms to successfully retarget customers that did not fill out a contact form or make a purchase on your website. It has been proven that remarketing leads to higher conversion rates as well, so this is a necessary component to any pay per click or social media marketing campaign. 
Contact Us For More Information On Our Florida Digital Marketing Services
If you are ready to start driving new business for your company, contact Click Elements today for a consultation on our Florida digital marketing services.