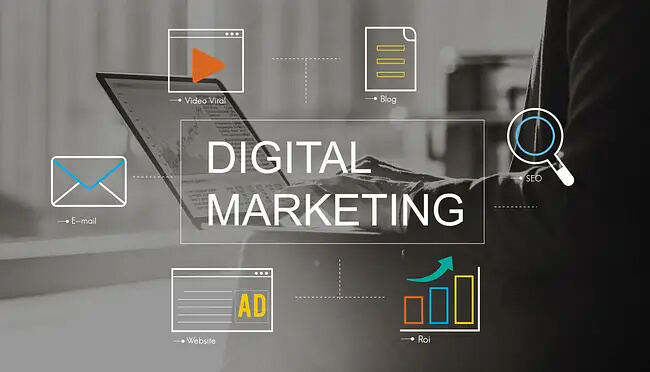 Digital marketing is a necessity for businesses that want to be successful in the online space.
Depending on your objectives and your target audience, one avenue of digital marketing may be more successful than another. This is where Click Elements can help. We will thoroughly review your business's goals and advise on the best digital strategies accordingly.
South Florida Digital Marketing Services
Click Elements is a South Florida digital marketing agency that provides comprehensive digital marketing services including:
With over 3.5 billion online searches per day, our team of SEM experts helps businesses drive leads and sales through platforms like Google Ads and Bing Ads. Using our most up-to-date tools and proven ad strategies, we help customers appear in the top ad spots for high-volume and relevant searches.
We use a variety of advanced tools, techniques, and strategies to help our clients rank in the top organic spots for relevant keywords in order to drive quality traffic to their websites. Our digital marketers are experienced and qualified in handling national, regional, and local SEO campaigns for businesses in all types of industries.
There is no doubt that social media use is increasing year over year, with new platforms being introduced more and more. There are incredible opportunities for brand awareness, new business, and brand loyalty when it comes to social media. Our team has expertise in content creation, community building, and ad management on all social media platforms.
Content Marketing
Another area of digital marketing that has been growing tremendously and is becoming more and more important for SEO, SEM, and social media is content marketing. Whether it's website content, social posts, PPC ads, or email newsletters, content marketing is critical to the success of your digital marketing campaigns.
A very important part of a digital marketing strategy is the inclusion of remarketing/retargeting campaigns. This is when we create targeted ads toward users that have visited your website but did not move forward with a specific action (i.e. making a purchase, signing up for a newsletter, or filling out a form). Retargeting often leads to higher conversion rates as well.
We also specialize in responsive web design and development that can turn your outdated website into something that is modern, fast, and SEO ready.
Contact Our South Florida Digital Marketing Agency Today
Contact us and request a consultation with our South Florida digital marketing experts and get started today.